University's Board of Regents Approves Addition of 18 New Interdisciplinary Degree Programs, a Proactive Effort to Bridge Graduation Gap for Nearly 37 million Americans with 'Some College' Experience and 'No Degree'
BALTIMORE — By way of unanimous vote at the Morgan State University Board of Regents' spring quarterly meeting, Board members approved a proposal for the establishment of a novel degree-completion program and academic initiative branded Morgan Completes You (MCY). Focused exclusively on adult learners with previously earned college course credits, MCY seeks to bridge the graduation gap for some 37 million Americans who have 'stopped out' of college before receiving their degrees. The MCY initiative will provide an obtainable pathway to degree attainment and potential career advancement for many of these individuals. MCY is designed to offer greater flexibility, opportunity and accessibility for non-traditional undergraduate and graduate students with 'some-college-no degree' (SCND), by coupling their accumulated course work and work experience with a customized academic regimen leading to an interdisciplinary degree in the area of their career aspiration.
As a part of this effort, pending approval from the Maryland Higher Education Commission (MHEC), Morgan will be adding 18 new and unique interdisciplinary degrees to its current offering of academic programs forming the foundation of the MCY program. The academic programs will be available at the undergraduate and graduate level, including eight bachelors, five master's, and five doctoral programs.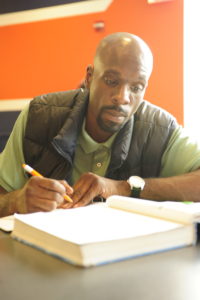 "Ensuring the doors of higher education are opened as wide as possible to as many as possible is more than a commitment, it is the bedrock of who we are as an institution and Morgan Completes You presents a navigable path to degree completion for so many adult learners who are negotiating real life in the real world," said David K. Wilson, president of Morgan. "With these new interdisciplinary degree programs, specialized and adapted to meet the unique needs of today's modern adult learner, Morgan reaffirms its commitment as a leader in developing unique and innovative programs that produce highly proficient graduates ready to contribute within the modern, global workforce."
Added Dr. Linda J. Gilliam, who chairs the Academic and Student Affairs Committee of the Board of Regents, "We are very excited about MCY and fully embrace the direction that Morgan is taking that will undoubtedly lead to tens of thousands of students to come back  to college and complete what they started. As a leader in higher education, Morgan is keenly aware that our state and nation will not be as competitive as it needs to be long-term without opening more doors for individuals to complete a high-quality college degree."
According to the Lumina Foundation, the growing population of "stop outs" – people with "some college, no degree" – has reached nearly 37 million people in the U.S., an increase of 22% over the past five years. Within this segment, 10% or approximately 3.5 million are considered "potential completers" as they carry the equivalent of at least two years' worth of full-time college enrollment during the past decade and have a high potential to earn a credential if they re-enroll.
The overwhelming data supports that the number of potential degree earners who, if provided with an attainable path forward, would return to college and obtain a degree as a means to increase marketability, boost earning potential, improve standard-of-living and solidify job security. Re-enrollment and reengagement of students with SCND and potential completers are vital to sustaining a 21st century talent pipeline for local, national and global workforce opportunities and competitiveness. While some 2 million people are entering post-secondary education each year, college completion rates are only barely increasing due to a variety of life circumstances that disrupt the degree progress.
As reported by MHEC there were more than 570,000 SCND students who had last enrolled in a Maryland college or university in 2018, creating a unique opportunity for a compelling degree-attainment program like MCY. The sustainability of such a program is further substantiated given the encouraging postsecondary attainment rate among adults age 25 and over in Maryland, which stands at 46% (compared to the national rate of 40%).
In today's market, employers want graduates grounded in theory, experienced, and equipped with problem-solving skills. The proposed academic degree programs that will be introduced under the MCY program are designed to produce graduates who are knowledgeable and committed to service and leadership. The proposed program curriculum is also developed to link students' employment experiences with past academic preparation and create a customized course trajectory that marries with their professional aspirations to maximize post-degree career achievement for graduates.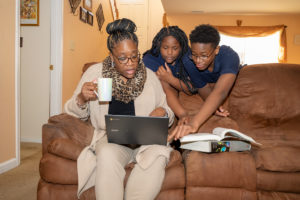 "The innovative approach that we are taking to target near-completers aligns with MHEC's strategy to advance postsecondary education within the State of Maryland and addresses a larger national need by creating more opportunities for people to continue their matriculation with a customizable career goal in mind," said Lesia L. Crumpton-Young, Ph.D., provost and senior vice president for Academic Affairs. "Based on market driven data and workforce demands we are implementing a robust collective of academic programs that will change lives for Americans and make a significant difference in meeting future workforce needs."
According to the Maryland Chamber of Commerce, the top five industries with the highest predicted growth in Maryland are Biopharma and Life Sciences, Construction, Cybersecurity and IT, Energy and Utilities, and Manufacturing. The uniquely assembled programs serving as the framework for MCY's degree tracks are designed to address the workforce needs of these high demand and emerging industries. The cross-functional pairings of programs that span Engineering and Information Sciences to Technology and Health Sciences will also pair schools of varying disciplines such as the Earl G. Graves School of Business and Management, School of Computer, Mathematical and Natural Sciences and the Clarence M. Mitchell, Jr. School of Engineering, or the School Community Health and Policy, School of Education and Urban Studies and the School of Social Work.
The 18 new Board-approved degree programs under MCY span undergraduate and advanced degree programs. The modality will be hybrid in nature combining an online format with the traditional face-to-face classroom experience. Candidates pursuing a Bachelor of Science degree must transfer a minimum of 60 credits of completed coursework to be accepted to the MCY program. Also, applicants must have a minimum combined GPA of 2.25 for courses transferred. Students pursuing a master's degree must have successfully completed a bachelor's level degree and transfer a minimum of 15 credits of completed graduate level coursework to be accepted and students seeking the completion of the doctoral program requires a student to have a master's degree and complete and additional 36 credit hours beyond the M.S. degree; both requires a minimum combined GPA of 3.0.
The template for the future design of the MCY program initially took root with the University's launch of a Bachelor of Science Degree in Applied Liberal Studies (ALS) in 2017. Housed within the College of Liberal Arts, the ALS program provides an undergraduate degree opportunity for non-traditional students, specifically adult learners and allows for the exploration of a myriad of academic interests as opposed to the restricted confines of a traditional academic major with strict course requirements. Since its implementation, the program has achieved great success with more than 300 students having graduated with a degree in Applied Liberal Studies, to-date.
About Morgan
Morgan State University, founded in 1867, is a Carnegie-classified high research (R2) institution offering nearly 120 academic programs leading to degrees from the baccalaureate to the doctorate. As Maryland's Preeminent Public Urban Research University, and the only university to have its entire campus designated as a National Treasure by the National Trust for Historic Preservation, Morgan serves a multiethnic and multiracial student body and seeks to ensure that the doors of higher education are opened as wide as possible to as many as possible. For more information about Morgan State University, visit www.morgan.edu.
Media Contact(s)
Larry Jones or Dell Jackson, University PR
(443) 885-3022