Series of Ceremonies Punctuate Highly-Anticipated Return to In-Person Exercises
BALTIMORE — Morgan State University President David K. Wilson announced today the selection of Michael V. Drake, M.D., president of the University of California (UC) and widely-accomplished higher education administrator, as the keynote speaker for the 144th Spring Commencement. The long-anticipated time-honored tradition and celebration of in-person commencement exercises returns to the National Treasure beginning on Friday, May 14, and will conclude on Saturday, May 15, at Hughes Memorial Stadium on the University's campus.
Due to the disruption of in-person commencement exercises for fall and spring 2020 as a result of the pandemic, Morgan will host three graduation ceremonies spanning two days. Preceding the Saturday, May 15 undergraduate ceremonial event for 2021 spring graduates, Morgan's 2020 undergraduate degree recipients will be honored during a special commencement exercise held on Friday, May 14, at 9:30 a.m. Later, on Friday afternoon beginning at 2:30 p.m. there will be a separate ceremony held for 2020 and 2021 graduates receiving a master's or doctoral degree. Graduates being honored at all three ceremonies will receive two tickets for guests and all those in attendance will be required to wear masks and adhere to all COVID-19 safety protocols during the scheduled events.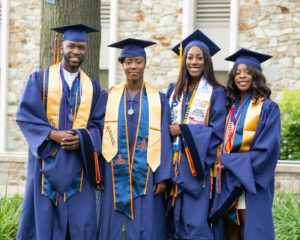 "It is with honor and privilege that we welcome a true leader, Dr. Michael Drake, to our great institution on such a monumental occasion as we recommit ourselves to the academic rites and traditions that define who we are, our experiences and the legacy we aspire to leave behind," said President Wilson. "Dr. Drake shares in our commitment to excellence, accessibility, leadership and addressing the critical issues that shape research and public service in our pursuit to elevate our communities."
Dr. Michael V. Drake presently serves as the 21st president of UC's world-renowned system of 10 campuses, five medical centers, three nationally affiliated labs, more than 280,000 students and 230,000 faculty and staff. Dr. Drake previously served as president of The Ohio State University (OSU) from 2014 through June 2020. Prior to his six years at OSU, his entire academic career has been at UC, including as chancellor of UC Irvine for nine years from 2005 to 2014 and as the systemwide vice president for health affairs from 2000 to 2005.
"Morgan State is a national treasure, and these graduates have persevered and prevailed in a time of great challenges for our entire global community," said President Drake. "The opportunity to celebrate these inspiring Morgan graduates is a personal honor and the fulfillment of my own long family connection to this historic higher education institution."
Dr. Drake's extensive public service experience spans multiple roles across the higher education segment, including with the American Medical Association, the National Eye Institute, the Association of American Medical Colleges, and multiple commissions on health in the state of California. He is a former chair of the board of directors of the Association of American Universities (AAU), the Association of Public and Land-grant Universities (APLU), the Association of Academic Health Centers (AAHC), and the National Collegiate Athletic Association (NCAA). He is currently a member of the board of directors of the Rock and Roll Hall of Fame, and chair of board of directors of the Commonwealth Fund.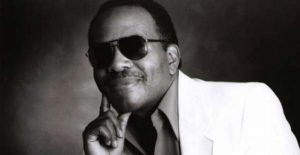 Music is in Lonnie Liston's DNA, as his father was a pioneering member of The Harmonizing Four, a popular gospel group of the 1940s and '50s. Liston's affinity for the musical arts blossomed early playing the piano in his youth eventually graduating to the trumpet and tuba by his high school years. By the time Liston came to Morgan State he had developed not just a name for himself, but quite the following. While still a teenager at Morgan, Liston became well known locally as a backing vocalist and pianist. Upon graduating from Morgan in 1961 with a Bachelor of Science degree in Music Education, he was a permanent fixture in the house band at the renown Royal Theater in Baltimore.
Liston's remarkable career spans decades from his experimentally edgy and musically stretching group The Jazz Messengers and works with the likes of Miles Davis, Phyllis Hyman and Chick Corea to his vanguard work with the acclaimed rapper Guru, of the famed rap group Gang Starr, on his solo groundbreaking "Guru's Jazzmattazz, Vol. 1" release, a genre bending fusion of two authentically original Black American art forms: Jazz and Hip-Hop (Rap). For today's younger audiences, two of Liston's songs "Expansions" and "A Chance for Peace" are featured music in the popular Grand Theft Auto video game franchise. Liston continues to showcase his distinctive jazz fusion sound while performing live in Europe and Japan, with a recent appearance on the Jazz World Stage at the Glastonbury Festival in England.
About Morgan
Morgan State University, founded in 1867, is a Carnegie-classified high research (R2) institution offering nearly 120 academic programs leading to degrees from the baccalaureate to the doctorate. As Maryland's Preeminent Public Urban Research University, and the only university to have its entire campus designated as a National Treasure by the National Trust for Historic Preservation, Morgan serves a multiethnic and multiracial student body and seeks to ensure that the doors of higher education are opened as wide as possible to as many as possible. For more information about Morgan State University, visit www.morgan.edu.
# # #
Media Contacts:
Larry Jones or
Dell Jackson
443-885-3022