Chloe Johnson, a senior multimedia journalism major in Morgan's School of Global Journalism & Communication, was a part of the prize-winning team of students from the Carnegie-Knight News21 program to win the prestigious Robert F. Kennedy Journalism Award. Awarded in recognition of the best collegiate reporting in the country on social justice issues, this year's award was announced June 3 during a virtual ceremony presented by Robert F. Kennedy Human Rights Foundation.
The 2021 winning project, "Kids Imprisoned," is the work of 35 student journalists from 16 universities across the country who spent eight months reporting on the state of the country's juvenile justice system. This marks the third consecutive year students in the Carnegie-Knight News21 program have won the prestigious Robert F. Kennedy Journalism Award and the second in which a rising Morgan student-journalist has been party to.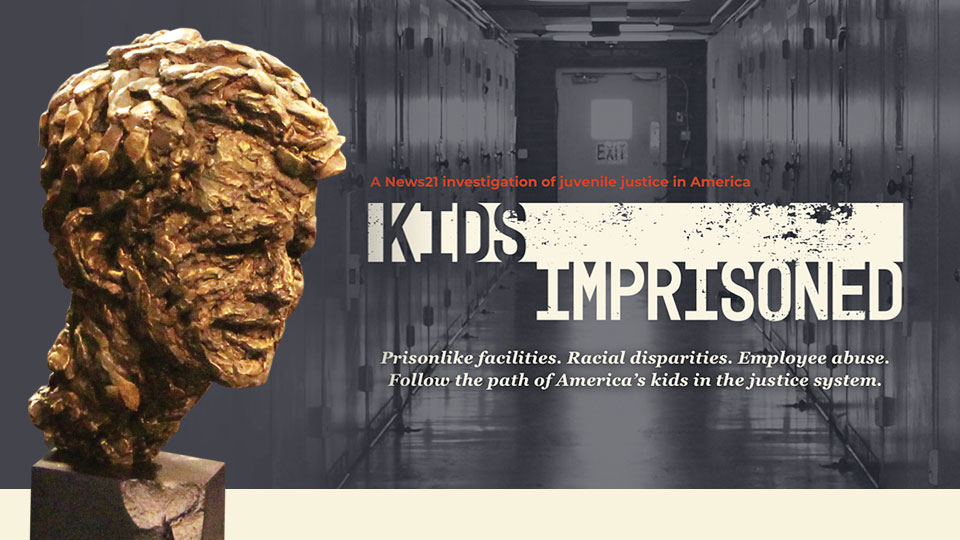 Johnson was the only student participant from an HBCU in the project and the second SGJC student to participate in the News21 project. Penelope Blackwell, a multimedia journalism alumna, was part of a team that won both the Kennedy award and a collegiate Edward R. Murrow award in 2019 for the team project Hate in America. She, too, was the only HBCU participant in the project.
"Chloe Johnson's participation in this investigative reporting project is evidence of the hard work she has put into obtaining and mastering the skills needed to do this kind of journalism," SGJC Dean DeWayne Wickham said. "It is also proof of the outstanding job being done by the SGJC faculty to ready our students for this level of news reporting."
This year's marks the sixth time students from the Walter Cronkite School of Journalism and Mass Communication have captured the prize and the first time the project was conducted under the constrictions of a global pandemic.
Working virtually from their home states, the students investigated private companies that run programs in detention facilities, conditions in detention facilities, policing practices, employee misconduct, and the impact of the juvenile justice system on families, communities and victims. They worked under the direction of News21 Executive Editor Jacquee Petchel, a Pulitzer Prize-winning journalist.
"With the help of a team of highly skilled journalists at News21, we uncovered over 23 individual stories from families of imprisoned youth, some as young as 12 years old," Johnson said. "Some of these child victims had been wrongly accused, some were arrested through school-to-prison pipelines, some children had their histories of sexual abuse ignored and mental health erased, and most were subjected to forms of indefinite isolation."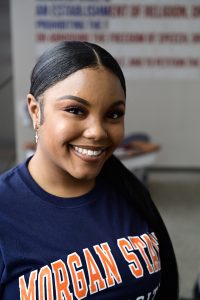 The team discovered that juvenile courts across the country hand down justice disproportionately depending on geographical location, race and the arresting officers, judges, prosecutors and probation officers involved.
Sentencing for the same crime varied widely, from mentoring and rehabilitation to incarceration behind barbed wire in an environment of rioting and sexual abuse. Students found that about 200,000 of the nearly 750,000 cases processed each year resulted in young people being sentenced to a locked detention facility.
"Discovering so much about this country's youth detention system has taught me that there is so much tragedy to be uncovered," Johnson added. "There are so many children who need the support of activists and storytellers like myself. I hope this project helps to elevate the voices of the families I spent months getting to know, and begin to unravel the injustices within the system."
Despite being unable to work together in person or travel to do their reporting, the students produced 23 deeply reported stories, 35 additional reports with photo illustrations, a seven-part podcast, several video stories and created visual portraits by using projectors and video conferencing.
"That we were able to publish this project while working remotely from states across the country is a testament to the determination and dedication of each and every reporter on the project," Petchel said. "Even with travel bans prohibiting their field reporting, they found families and juvenile offenders still willing to share their stories and challenges, particularly in marginalized communities. They pivoted in every way possible to make this project come together, and we are grateful for this important recognition."
The RFK Journalism Awards program honors outstanding reporting on issues that reflect Kennedy's passions, including human rights, social justice and the power of individual action in the U.S. and around the world. The winning entries were selected by a panel of judges in several rounds.
News21 students captured the RFK last year for a project on federal disaster relief and in 2019 for a report on hate crimes in America. News21 also won the RFK for a 2010 story on relief work in Mexico.
Here is a list of stories that Morgan's Johnson helped co-produce:
Sexual Abuse-To-Prison Pipeline
Sexual Abuse in Juvenile Detentions
Photography Activism: Capturing Solitary Confinement
Podcast – Episode 6: Dangerous Patterns
News21 was established in 2005 by the Carnegie Corporation of New York and the John S. and James L. Knight Foundation to demonstrate that top journalism students can produce groundbreaking reporting on major national topics and present their findings in innovative ways.
Besides ASU and Morgan State, universities that participated in the 2020 News21 program were Butler University, DePauw University, Elon University, Kent State University, St. Bonaventure University, Syracuse University, University of British Columbia, University of Colorado Boulder, University of Iowa, University of Illinois-Chicago, University of Mississippi, University of Nebraska, University of Oklahoma, and University of Tennessee-Knoxville.