Funding and Support from Apple will Facilitate Lab Funding, Guest Lectures, Scholarships and Fellowships, Faculty Training, Curriculum Support, and More
BALTIMORE — Morgan State University today announced its selection as one of four recipients of a new $1.25 million Apple Innovation Grant, designed to support schools of engineering at Historically Black Colleges and Universities (HBCUs) in developing their silicon and hardware technologies curriculum in partnership with Apple's experts. The three-year grant comes as a component of Apple's Racial Equity and Justice Initiative.
"Apple's investment in Morgan underscores a recognition in the proven ability of HBCUs to produce top talent that not only enhances workforce diversity, but also contributes to the advancement of innovation and global competitiveness in critical STEM fields," said David K. Wilson, president of Morgan State University. "With this new Apple Innovation Grant, we can further enhance the resources available at our world-class School of Engineering and better prepare our graduates to secure highly sought-after careers in cutting-edge fields of engineering and make immediate and meaningful contributions."
Morgan's Innovation Grant will provide funding and other support from Apple for lab space, guest lectures, scholarships and fellowships, faculty training, curriculum support, and more. The grant is part of Apple's broader New Silicon Initiative and is designed to inspire and prepare students for careers in hardware engineering, computer architecture, and silicon chip design.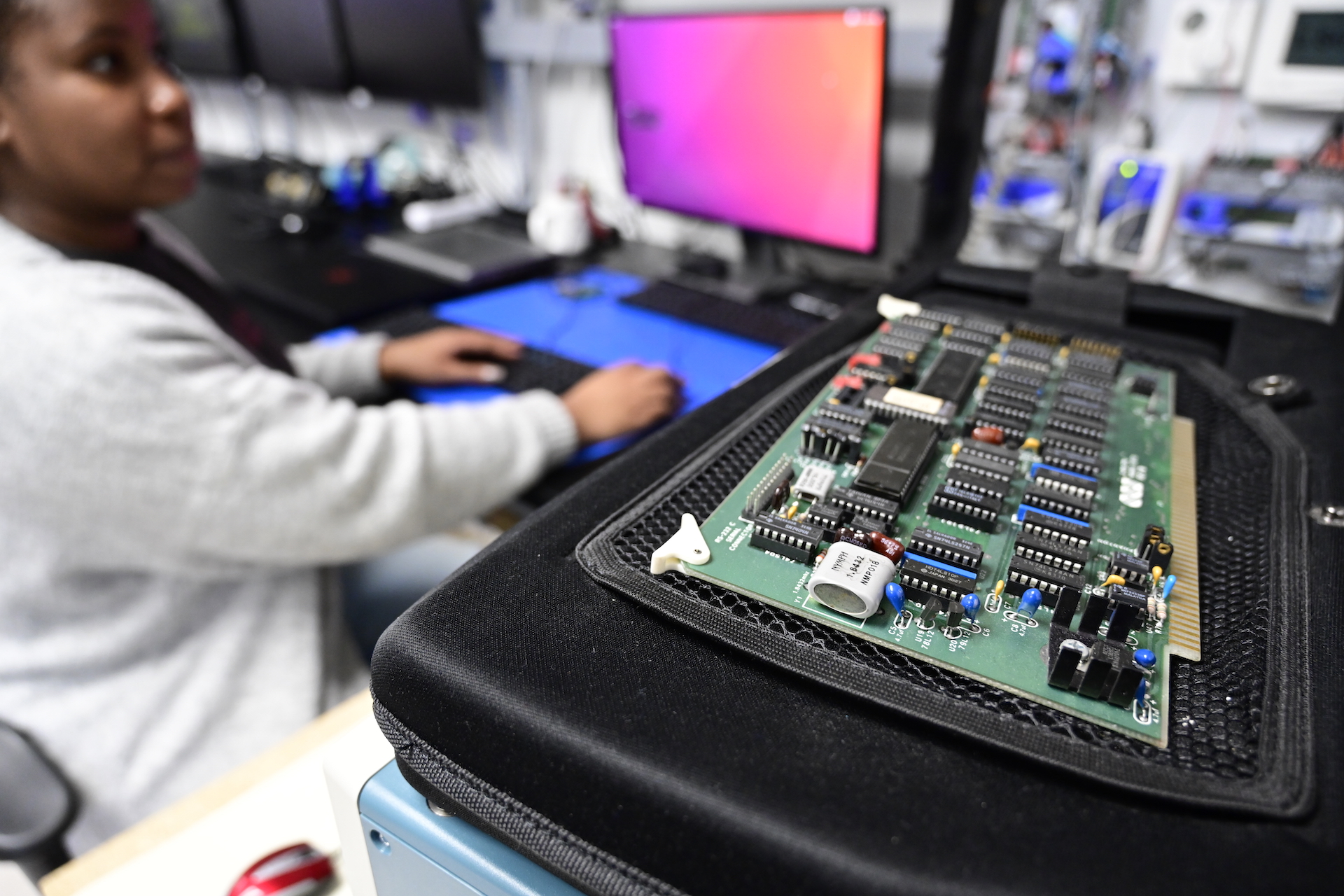 "The HBCU community is home to incredible Black talent and we are thrilled to work alongside these universities to enhance the opportunities for their students," said Lisa Jackson, Apple's vice president of Environment, Policy, and Social Initiatives. "We know many jobs of the future will be in innovative areas like silicon engineering and we want to help ensure the leaders of tomorrow have access to transformational learning opportunities."
Silicon and hardware technologies are responsible for the key components that bring intelligence to smartphones, computers, tablets, smartwatches, and more. Increasingly, it's difficult to find products that don't have semiconductor technology in them, from wireless speakers to vacuums and coffee makers, everyday products contain sensors, processors, intelligent power management, wireless communication and more, all designed, architected, validated and tested by silicon engineers.
"Being awarded the 2021 Apple Innovation Grant not only builds capacity in VLSI chip design here at Morgan's Mitchell School of Engineering, it also bridges the industry-academia divide by providing an opportunity to enhance our programs and curricula, to cultivate faculty and their research expertise, and to impact workforce development and talent acquisition," said Oscar Barton, Jr., Ph.D, PE, dean of the Clarence M. Mitchell, Jr. School of Engineering at Morgan State University.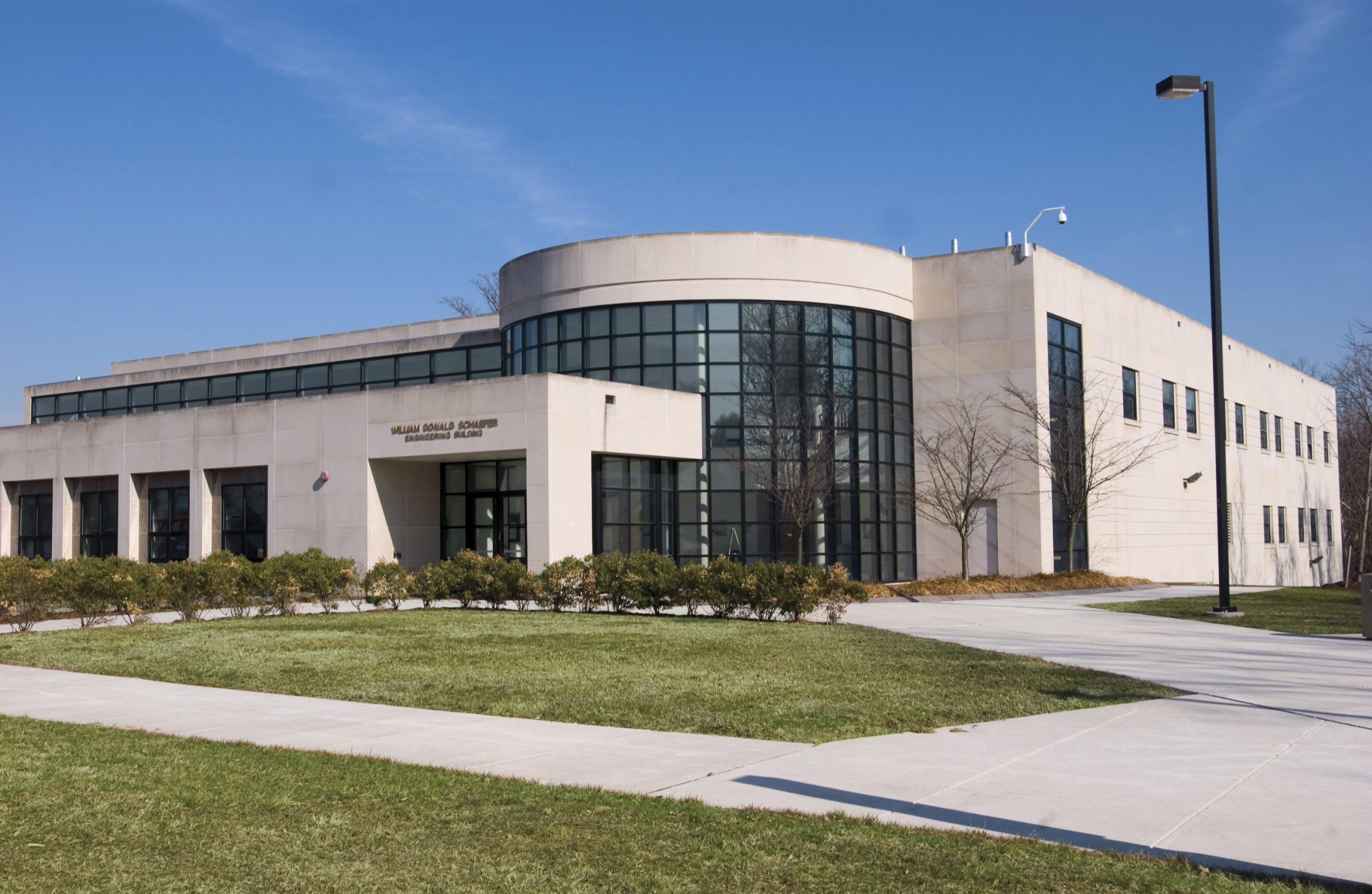 Morgan's School of Engineering is home to a world-class faculty with expertise across various disciplines including, civil engineering; electrical and computer engineering; industrial and systems engineering; and transportation and urban infrastructure studies. Located on the north-side of University's more than 185-acre campus, the School of Engineering operates in a three-building complex, which includes the Clarence M. Mitchell, Jr. Building, the William Donald Schaefer Building, and a significant portion of the Center for the Built Environment and Infrastructure Studies (CBEIS). The School has accredited undergraduate programs in Transportation and Civil, Electrical, and Industrial Engineering, and graduate programs that offer the Master of Science, Master of Engineering, Doctor of Philosophy, and Doctor of Engineering in four disciplines.
About Morgan
Morgan State University, founded in 1867, is a Carnegie-classified high research (R2) institution offering nearly 120 academic programs leading to degrees from the baccalaureate to the doctorate. As Maryland's Preeminent Public Urban Research University, and the only university to have its entire campus designated as a National Treasure by the National Trust for Historic Preservation, Morgan serves a multiethnic and multiracial student body and seeks to ensure that the doors of higher education are opened as wide as possible to as many as possible. For more information about Morgan State University, visit www.morgan.edu.
# # #
Media Contact(s):
Larry Jones or Dell Jackson, University PR
(443) 885-3022