MSU Board Approves University's Conversion of Contractual Employees to Full-time With Benefits and Increases Minimum Wage to $15 per Hour
BALTIMORE — Today, with the support of the Board of Regents, Morgan State University President David K. Wilson announced an end to the longtime practice of hiring contractual employees to augment the University's workforce needs and heralded the conversion of eligible existing contractual employees to full-time with benefits. In addition to offering benefits to contractual employees, the University will also increase the minimum wage for all applicable hourly workers to $15 per hour and has increased the adjunct faculty pay to be more competitive in attracting and retaining high-quality instructors for courses at all levels. All of these measures come as the University seeks to address employee inequity in a profound and meaningful way at the state's largest historically Black university.
The workforce-wide overhaul will provide benefits to approximately 60 eligible full-time employees who have never had employee benefits provided by Morgan and will increase the hourly wage for 66 regular employees. The wage increase becomes effective on Aug. 4; the contractual conversions will begin on Aug. 4 and conclude by the end of the current fiscal year.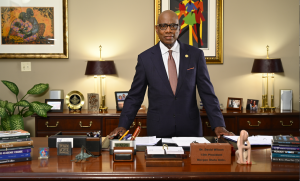 "Our employees deserve to earn a living wage and have access to benefits that will enhance their quality of life; it's the moral thing to do," said President Wilson. "Coming from the apex of the pandemic, when many of our contractual employees were still showing up to work and serving on the front line to keep things going despite COVID's impact on their own families, the workforce inequities were made clear, including those on our own campus. For Morgan to ascend to the next level of national prominence, our first order of business must be to make our Morgan family whole."
Dependence on contractual employees has been a component of the University's strategy to address its workforce needs for more than two decades. Contractual employees touch all major areas of Morgan's operations, most prevalently within the physical plant and custodial services but also in the offices of a number of units throughout the University. These employees do not receive health benefits from the University or accumulate vacation days, however, and they are typically omitted from the State of Maryland's cost of living increases.
Since Wilson's arrival in 2010, the University has used its authority to improve working conditions for Morgan employees and address their needs, by securing Board of Regents approval for tuition remission (through the Tuition Waiver Program); University-provided cost of living increases for contractual employees; and paid time off for occasions when the University is closed, and working is not an option. However, the conversion of contractual employees and discontinuing the reliance on hiring them has been a top priority for Wilson during his 10-year tenure. Now contractual workers at the University will have their employment status improved, thereby gaining access to highly coveted benefits previously unavailable to them.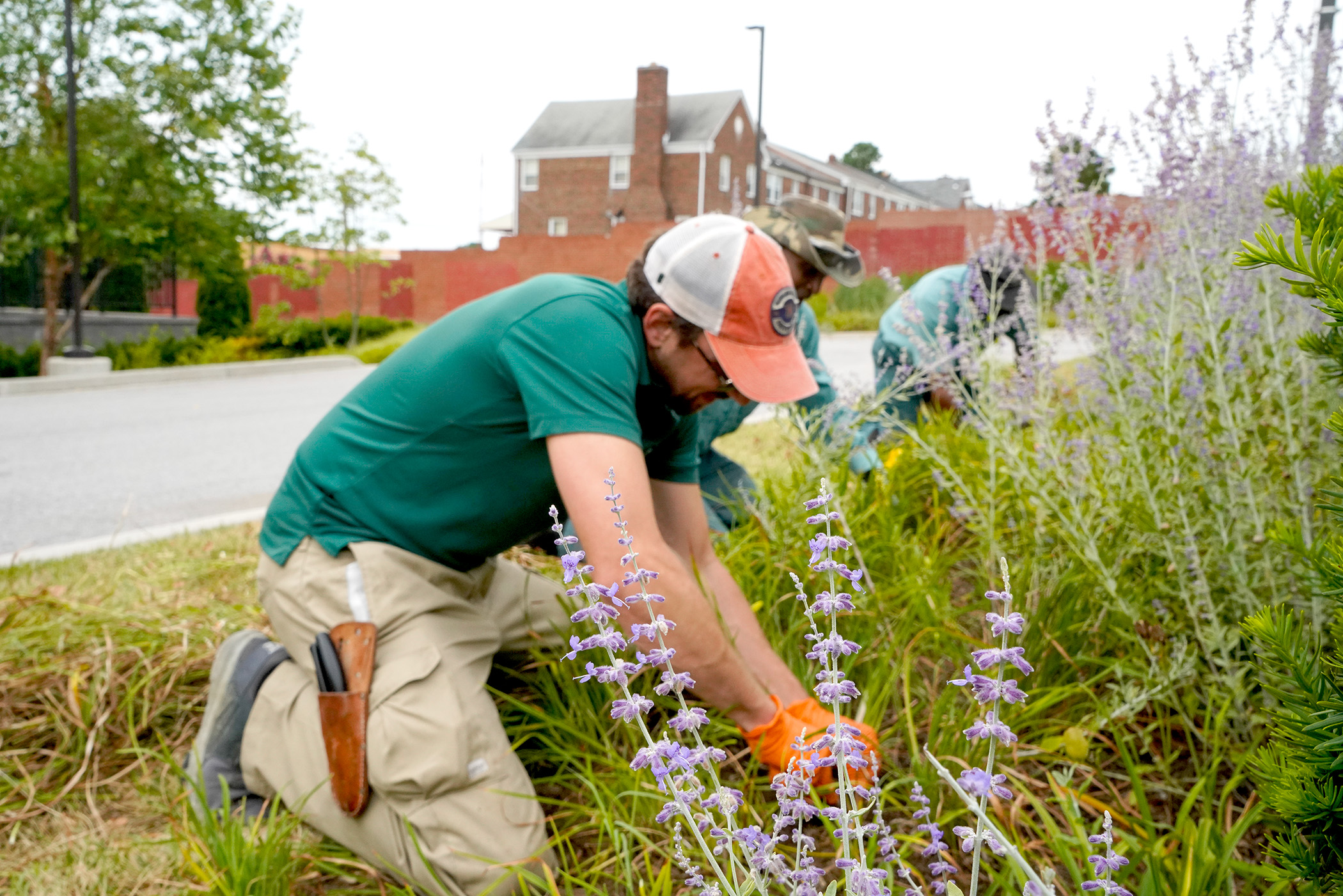 The minimum wage increase announced today will directly benefit nearly 70 regular employees. Morgan joins the State of Maryland, which passed a new minimum wage law raising the state's minimum wage from $10.10 to $15 per hour by 2025.
"We've worked with Morgan State to address long-standing inequities in pay and benefits for our members. Under President Wilson's leadership our partnership is taking a giant step forward," said Patrick Moran, president of AFSCME Council 3, the union for Morgan State employees. "This Board of Regents action recognizes the hard work of frontline staff at Morgan State and is a testament to collaboration and visionary leadership."
The opportunity to correct these longstanding employee inequities comes as the result of an extraordinary period of monetary investment in Morgan. Because of its financial position, the University will be able to absorb the estimated cost of the contractual conversions and wage increases into its operational budget.
The president has also approved a new pay scale for Morgan faculty teaching on a part-time basis during the academic year. The revamped adjunct faculty compensation simplifies the pay scale, making Morgan more competitive with other universities in the area and ensures an equitable salary for lecturers, adjuncts and faculty who maintain certain teaching loads. It will also enhance the University's ability to recruit and retain high-quality instructional talent necessary for supporting student success.
"It was past time that we made this happen," Wilson added. "Our employees are the engine that keeps the University running successfully, and we need to take care of that engine if we want to get to where we're going as an institution."
About Morgan
Morgan State University, founded in 1867, is a Carnegie-classified high research (R2) institution offering nearly 120 academic programs leading to degrees from the baccalaureate to the doctorate. As Maryland's Preeminent Public Urban Research University, and the only university to have its entire campus designated as a National Treasure by the National Trust for Historic Preservation, Morgan serves a multiethnic and multiracial student body and seeks to ensure that the doors of higher education are opened as wide as possible to as many as possible. For more information about Morgan State University, visit www.morgan.edu.
Media Contact(s):
Larry Jones or Dell Jackson, University PR
(443) 885-3022