Decorated Journalist Jackie Jones Selected to Replace Inaugural Dean DeWayne Wickham, Advancing the School's Mission Into the Future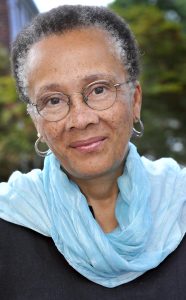 BALTIMORE — Following a national search, Pulitzer Prize-winning journalist and current Assistant Dean for Programs Jackie Jones was selected by Morgan State University President David K. Wilson to serve as the next dean of Morgan's School of Global Journalism and Communication (SGJC). Jones, who in addition to her role as assistant dean also serves as the chair of the Department of Multimedia Journalism, replaces DeWayne Wickham, the school's inaugural dean, following his near decade of leadership. She will assume the role effective Aug. 1, becoming only the second person to lead SGJC.
"We searched the nation seeking a qualified and highly capable candidate to build upon the success that DeWayne Wickham began, and that search has led us right back to Morgan, where we found the best person, in the selection of Jackie Jones, to take over the leadership reins," said President Wilson. "Jackie Jones has been a co-collaborator in the School of Global Journalism and Communication's growth into a top destination for students seeking preparation for careers in a diverse and competitive communications field, and she was instrumental in navigating the school to attainment of its first-ever accreditation. In her, we've found the right person for the job."
As dean, Jones will be responsible for management and oversight of 24 faculty members and more than 400 students. She will also oversee and coordinate the activities of SGJC's three academic units (Department of Multimedia Journalism, Department of Multiplatform Production and Department of Strategic Communication) and the performance centers that provide students in these departments with opportunities to apply to real-world settings the things they learned in the classroom. Her responsibilities will also include leadership of the operation of WEAA-FM, the university's NPR affiliate radio station, which has a small professional staff and serves as a learning lab for students.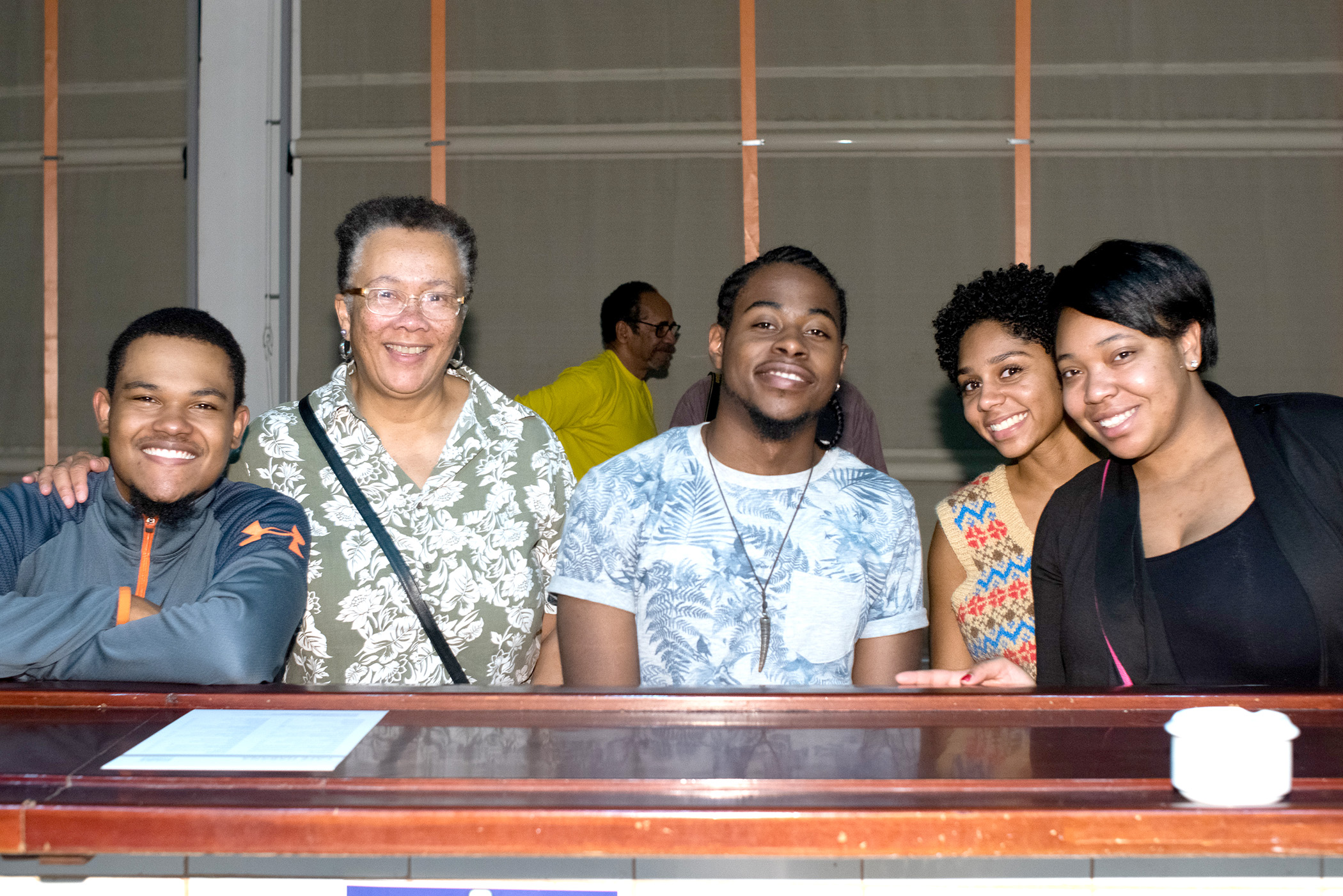 In addition, she will be tasked with expanding experiential learning opportunities for SGJC's undergraduate students and guiding the school through the launch of a master's degree in Global Multimedia Journalism and Communication in Africa and the development of a Journalism and Mass Communication Ph.D. program.
"While this is exciting news for me, personally, I am especially excited for the opportunity to engage faculty, staff and students in taking our program to the next level of excellence," said Jones. "SGJC made rapid progress in a relatively short time under Dean Wickham, and I look forward to taking the baton from him and moving us ever forward."
Jones, who has served as assistant dean for programs for the past five years and as chair of the Department of Multimedia Journalism since 2013, has been a journalist for more than 40 years and is a nationally recognized leader in journalism and journalism education. The Pulitzer Prize winner has worked in markets around the country and at a host of highly regarded publications, including the Philadelphia Daily News, New York Newsday, the Baltimore Sun, the Milwaukee Journal Sentinel and The Washington Post.
For more than 25 years, she sat on the Accrediting Council on Education in Journalism and Mass Communications (ACEJMC), the world's largest accrediting body for programs of journalism and mass communications, and has traveled around the country evaluating programs at dozens of universities, including elite programs at Penn State, New York, Columbia and Michigan State Universities and the University of Maryland, College Park. She was recently elected to the Accrediting Committee of the ACEJMC.
Jones has been a newsroom consultant and a media career coach and has taught as a senior lecturer at Penn State University as well as an adjunct instructor at several journalism programs, including at Howard and New York Universities. A graduate of George Washington University with a degree in Journalism, she is a member and former officer of the National Association of Black Journalists (NABJ) and represented the NABJ within ACEJMC. She came to Morgan in 2012 as one of Wickham's first key hires.

Morgan State University's School of Global Journalism and Communication, created in July 2013, is led by founding Dean DeWayne Wickham, a former columnist for USA TODAY and a founding member and former president of the National Association of Black Journalists. In the fall of 2020, Wickham conveyed his intention to step down, paving the way for new leadership. The school is dedicated to giving voice to people who struggle to contribute to the public discourse that shapes the nation and the world, through innovative teaching, cutting-edge research and exemplary service to Maryland, the nation and the world. The school seeks to instill in students the skills, knowledge and training to become effective communicators and to add to the diversity of thought in the media.
About Morgan
Morgan State University, founded in 1867, is a Carnegie-classified high research (R2) institution offering nearly 120 academic programs leading to degrees from the baccalaureate to the doctorate. As Maryland's Preeminent Public Urban Research University, and the only university to have its entire campus designated as a National Treasure by the National Trust for Historic Preservation, Morgan serves a multiethnic and multiracial student body and seeks to ensure that the doors of higher education are opened as wide as possible to as many as possible. For more information about Morgan State University, visit www.morgan.edu.
Media Contact(s):
Larry Jones or Dell Jackson, University PR
(443) 885-3022