Two multimedia journalism alumnae from Morgan's School of Global Journalism and Communication (SGJC) are members of The New York Times staff that won the prestigious 2021 Pulitzer Prize Public Service award for "prescient and sweeping" coverage of the Covid-19 pandemic.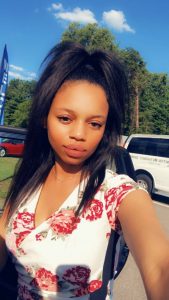 SGJC graduates Cierra Queen (spring 2020) and Jaylynn Moffat-Mowatt (fall 2020), were hired by The New York Times last July to work as freelancers to conduct data research for the Times' coronavirus tracking project and soon hired full time as news assistants. Queen and Moffat-Mowatt were tasked to enter data related to Covid-19 clusters around the country and also conduct research, including calling government agencies with Covid-19 cases and deaths.
"This is a signal achievement for these recent SGJC graduates," said Dean DeWayne Wickham. "I am overjoyed for them. Queen and Moffat-Mowatt are great examples of the outstanding work being done by the Department of Multimedia Journalism's faculty under the leadership of its chair, Assistant Dean Jackie Jones."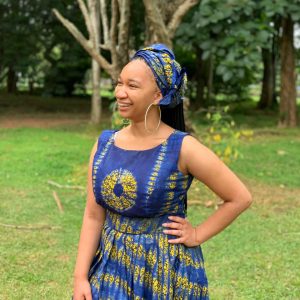 The project was facilitated by Ron Nixon, a leading investigative and database-journalism editor, and a co-founder of the Ida B. Wells Society for Investigative Journalism. Queen of Bowie, Md., and Moffat-Mowatt of Simsbury, Conn., developed an interest in data journalism through classes in Information Gathering and Research, Business Reporting and Writing, and the Senior Capstone Project, all led by SGJC Professor of Practice Wayne Dawkins.
In announcing the 2021 Public Service award, the Pulitzer Prize board cited The Times for "courageous, prescient and sweeping coverage of the coronavirus pandemic that exposed racial and economic inequities, government failures in the U.S. and beyond, and filled a data vacuum that helped local governments, healthcare providers, businesses and individuals to be better prepared and protected."
This year's recipients constitute the 105th class of Pulitzer Prize winners. The first prizes were given in 1917 for work done in 1916. Each year, 22 prizes are awarded. The yearlong process begins with the appointment of 113 distinguished jurors who make three recommendations in each of 22 categories.
"I am over the moon for our alums, and for Multimedia Journalism" said Jones. "Cierra and Jaylynn were impressive students, but to get a full-time job at The New York Times within months of graduation and then to be a part of a Pulitzer Prize-winning team within your first year is almost unimaginable. And our faculty have to feel this is the ultimate reward for all their hard work."