Uncovering the Transcendent Humanity in Mid-Modern and Modern Hispanic Fiction
Storytelling is the cornerstone of our collective humanity. It serves as a fundamental cog in the unifying wheel of creative expression. The narrative transcends generations, borders and language exposing a deeper understanding of the human experience. The tropes and themes often explored in literature help to define the social constructs and mores of a culture and its people. Literature is the looking glass into humanity and fictional works—even genres such as fantasy and the supernatural —are prime for such analysis.
Beginning August 2021, Morgan's Dr. Megan DeVirgilis, assistant professor of Spanish and program coordinator of Latinx, Latin American and Caribbean Studies in the College of Liberal Arts (CLA), will endeavor to do just that: engage in an analysis and critical anthology of a unique genre of 19th- and 20th-century Hispanic short fiction—and she'll do so aided by a $60,000 grant from The National Endowment for the Humanities (NEH).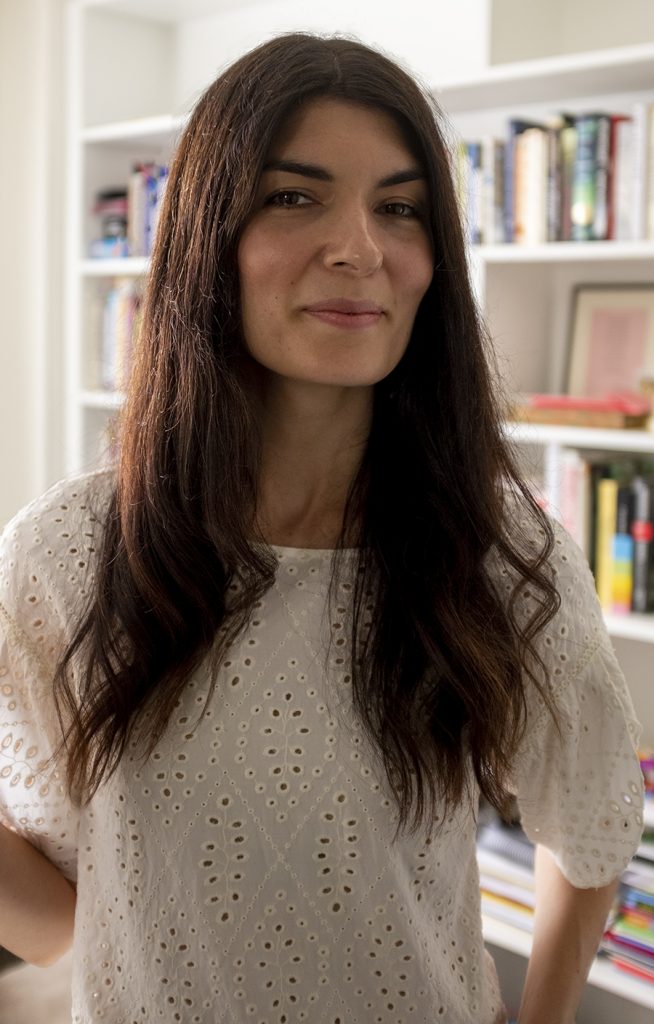 "Through transatlantic, historical, and feminist interpretive frameworks, my introduction will synthesize and expound upon existing scholarship on the lesser or unknown works of established Spanish and Latin American authors such as Leopoldo Lugones, Clemente Palma, Emilia Pardo-Bazán, and Carmen de Burgos," says Dr. DeVirgilis. "The majority of the project will then be dedicated to translating their Gothic-inspired stories to English, a task that would introduce these stories within the context of a greater Hispanic Gothic tradition into the British and Eurocentric field of Gothic Studies."
One of six NEH grants awarded to Maryland higher education institutions this year, Dr. DeVirgilis' faculty award is specifically designated for educators at minority-serving institutions to enhance and promote excellence in the humanities. Each grant is allocated following a competitive submission and examination, by panels of independent, external reviewers, of top-rated proposals.
According to Dr. DeVirgilis, her analysis of Leopoldo Lugones' short story La Vampira (1899), is the first-ever critical study on the story, and a revision of the section was later published in Liverpool University Press's Bulletin of Hispanic Studies. "The purpose of my critical anthology is two-fold," says Dr. DeVirgilis, "first, to synthesize and further contribute to the existing scholarship on these stories (in the cases where there is scholarship), and second, to make the five stories I have selected, ranging from 10 to 30 pages in length, accessible to Gothic scholars across the globe, as only one of them has been previously published in English, and none with accompanying analysis. While most of the authors are well known in their respective countries, and even beyond, these works tend to go unnoticed."
Dr. DeVirgilis' critical anthology of Hispanic short fiction and representations of female vampires during mid-modern and the modern period will encompass a full-time, year-long fellowship that according to Dr. DeVirgilis will encompass the translation of five short stories for the anthology that best represents the unique trend in parodic, sympathetic, and complex female vampires.
The NEH grant-supported composition will serve college-level literature courses as a complement to Euro- and American-centric curricula, providing a more comprehensive understanding of literary and historical processes, and the relationship between cultural production and ideology.
Dr. DeVirgilis believes that developing cultural competency and expanded awareness as global citizens is a skill that is transmigratory into other fields. In addition to developing and teaching a General Education course on Latinx and Afro-Latinx literature and film this past semester, she hopes to incorporate her research on the Gothic into a future course that will support transdisciplinary critical thinking. Her department, World Languages and International Studies, is focused on reaching and supporting Morgan's students across the CLA and beyond. For example, nursing students are being taught Spanish, which will advance them professionally as well as enhance their understanding of culture and politics.
Congratulations to Dr. DeVirgilis on receiving the NEH award from one of the largest funders of humanities programs in the nation. Her very original approach to analyzing Gothic literature and its correlation to societal norms exemplifies innovation!