S&P Affirms A+ Rating for Fifth Consecutive Year and Moody's A1 Rating Collectively Present Morgan in the Best Financial Position in 30-Plus Years
BALTIMORE — Despite the economic volatility and uncertainty spurred by the pandemic, Morgan State University continues to amass strong financial assessments by respected and industry-leading rating agencies Standard & Poor's (S&P) Global and Moody's, with credit opinions  of A+ and A1 respectively. Following an intensive examination  of the University's fiscal operations, its financial position and financial trend analysis, Morgan solidified an investment grade credit quality of A1 rating and stable outlook from Moody's in its comprehensive reporting recently released at the end of May 2021. In the S&P's  credit opinion,  released in Q1 of this year, the University received a long-term and underlying A+ rating for the fifth consecutive year, making Morgan one of the highest-rated HBCUs on both Moody's and S&P's list.
"As an institution rooted in integrity, Morgan takes very seriously its responsibility to be extraordinary stewards of the resources under its fiduciary care," said David K. Wilson, president of Morgan State University. "Despite the challenging year we've experienced due to a global pandemic, the fastidiousness of the management team that we have in place and the support received from our governing board allowed the University to remain in a positive position, achieving targeted goals. The very strong bond ratings from S&P and Moody's—two of the most respected leaders in this space—are affirmations that Morgan is not only on sound footing fiscally but is also in the best financial position in more than 30 years."
Among the highlights supporting the recent A1 rating from Moody's, the analysis detailed the following strengths in Morgan's financial credit profile:
Supportive government funding with the state of Maryland's operating appropriations providing 45% of operating revenues in fiscal 2020
Modest financial leverage with spendable cash to pro forma debt of 2.3x in fiscal 2020, debt to cash flow of 4.1x and an all-fixed rate debt structure
Favorable liquidity with spendable cash and investments rising to $129 million in fiscal 2020 from $88 million in fiscal 2015 and 180 monthly days cash on hand in fiscal 2020
Fundraising success with several large gifts received in fiscal 2021
The University's specialized market niche along with solid state and federal support and generally stable enrollment trends bolster market position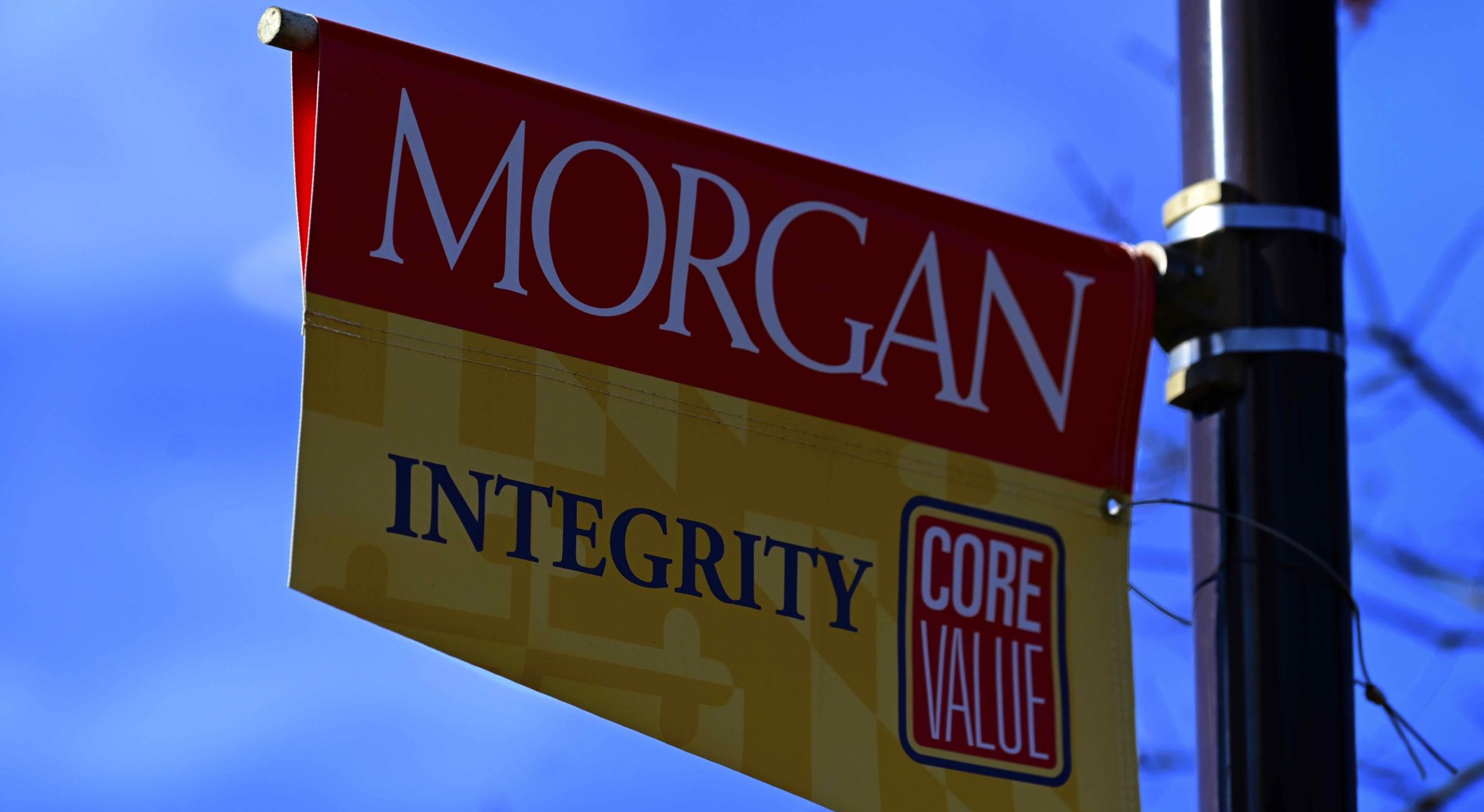 Morgan's consistently strong operating and capital support from the State of Maryland coupled with the university's reluctance and general ease with regard to borrowing have resulted in a modest leverage and high degree of debt affordability. In addition to contributing to the positive bond rating, these measures account for Morgan's stable outlook and strengthened operating performance over time, which is further buoyed by steady enrollment prospects and continued healthy support from the state.
Governance served as a key performance indicator in the financial rating methodology and scorecard summation for Morgan. Citing the university's stability is underpinned by a "seasoned leadership team with a mix of established and new members" who has creatively sustained enrollment "through active marketing and advertising…increasing diversification of the student body" while actively pursuing to "grow enrollment by targeting non-traditional students, becoming an R1 Carnegie institution and expanding its global footprint."
"Receiving positive credit ratings from Moody's and S&P Global in successive years is a testament to the financial vitality of the National Treasure," said Sidney H. Evans Jr. M.B.A., executive vice president for Finance and Administration at Morgan. "Morgan has improved its financial position over the years based on a number of strategic initiatives and is in the best financial shape the University has seen in decades. We are positioned for growth and look forward to building upon this momentum in the post-pandemic environment."
The two financial ratings reports considered a range of factors in their respective assessment of Morgan, including debt structure, strong budgetary discipline, diverse revenue streams, philanthropic support and capital needs.
Morgan participates in multiple annual audit examinations including financial statement audits by an independent external auditor, audits by the State of Maryland Legislative Office, and audits conducted by Morgan's own Internal Audit & Management Review office. The collective audit findings assist the University in limiting risks, assessing processes, improving best practices, promoting efficiency and strengthening compliances.
Morgan's next annual audit will conclude subsequent to the closing of its fiscal year on June 30, 2021.
About Morgan
Morgan State University, founded in 1867, is a Carnegie-classified high research (R2) institution offering nearly 120 academic programs leading to degrees from the baccalaureate to the doctorate. As Maryland's Preeminent Public Urban Research University, and the only university to have its entire campus designated as a National Treasure by the National Trust for Historic Preservation, Morgan serves a multiethnic and multiracial student body and seeks to ensure that the doors of higher education are opened as wide as possible to as many as possible. For more information about Morgan State University, visit www.morgan.edu.
Media Contact(s):
Larry Jones or Dell Jackson, University PR
(443) 885-3022