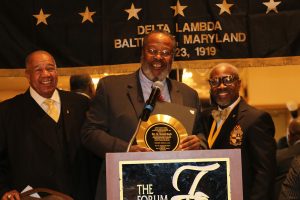 Congratulations to Rev. Dr. Bernard Keels, dean of the Morgan State University Memorial Chapel, and Rev. Dr. Frances Murphy Draper, vice chair of the Morgan State University Board of Regents and pastor of the Freedom AME Zion Church in Baltimore. Both were honored recently, by the Delta Lambda Chapter of Alpha Phi Alpha Fraternity, Inc., for their outstanding service to the religious community.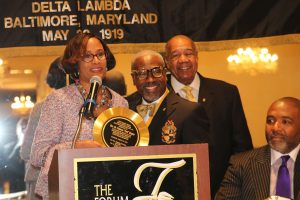 The awards were presented at the organization's annual Lenten Faith Leaders Prayer Breakfast. The breakfast, which has been held for more than 30 years to observe the Lenten season, has evolved in recent years to also honor religious and community members in Baltimore who are considered exemplary leaders. Keels and Draper were among several awardees acknowledged for their work in the local community.
Draper is the granddaughter of Delta Lambda Charter member Carl J. Murphy.