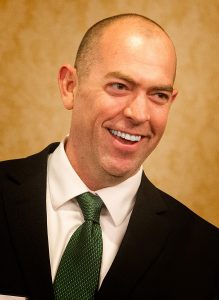 Morgan State University is now a member of the Chesapeake Watershed Cooperative Ecosystem Studies Unit (CW CESU), a research network consisting of nine federal agencies and 40 non-federal institutions offering leadership in watershed science, particularly as it relates to the Chesapeake Bay. Dr. Scott Knoche, director of Morgan's Patuxent Environmental and Aquatic Research Laboratory (PEARL), will serve as the University's technical representative on the CW CESU steering committee.
"This is a fantastic opportunity for Morgan State University, which will allow us to highlight and build upon the excellent environmental research and education currently ongoing across our great university," Knoche said. "PEARL researchers and staff are particularly excited and look forward to the exclusive funding opportunities and working with partner institutions on collaborative, interdisciplinary environmental research projects".
The objectives of CW CESU include stewardship and integrated ecosystem management of natural and cultural resources in the Chesapeake Watershed through collaborative research, education, and technical assistance
"We are extremely excited to have Morgan State University in our CESU Network. The expertise that MSU brings into the research group will be a great resource for our federal partners to utilize," said Dr. Daniel Filer, CW CESU research coordinator. "We look forward to working with PEARL along with many other disciplines at Morgan in the future."
PEARL, part of Morgan's Division of Research and Economic Development (D-RED), is located near the Patuxent River in Saint Leonard, Md. The mission of PEARL is to provide society with the knowledge to solve its environmental challenges through research, education, and economic development.