Dear Morgan Community,
Welcome back to the National Treasure! Whether virtual or in-person, your presence strengthens our collective campus unity. And it is on the foundation of unity that we must continue to build our beloved university.
As we embark on our third straight semester of navigating this pandemic, I am optimistic that this spring semester will not only be successful, but it will also mark the beginning to our long-anticipated return to our way of life at Morgan. I know for many of you, being physically away from campus for so long has been tough—as you have shared so many moving stories with me for nearly a year.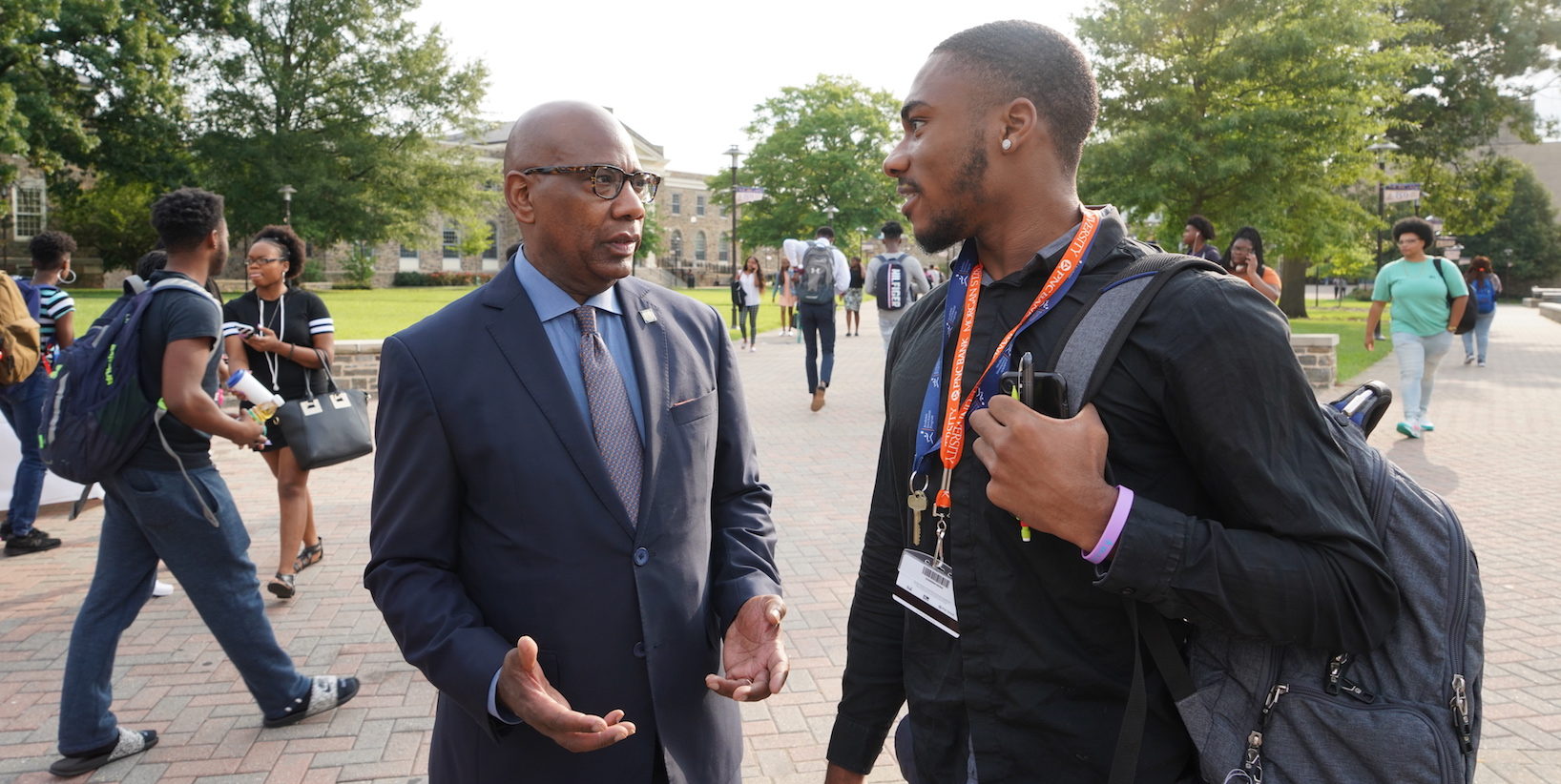 I know you miss the sense of community and familial ties that one receives from being on campus. I know you miss the face-to-face interactions, the engaging and stimulating classroom exchanges, the magic created by our band—the Magnificent Marching Machine, the liveliness of the Student Center, the breathtaking performances from our world-renown MSU Choir, the electrifying play of our Bears athletic teams, our memorable graduation and convocation ceremonies, our Homecoming week activities, among so many others. I know you miss them because I miss them, too.
Please know that Morgan will return to the college experience we have come to expect at this university. We are aggressively planning a full reopening of the campus, starting this summer. Of course, we remain mindful of the wellness and safety of our entire campus community and our return to Fair Morgan will be contingent on vaccinations having reached herd immunity—the prospects of which are indeed promising. According to national public health officials, it is anticipated that 75 percent of the country will have been vaccinated by late June/early July.
I will share more information with you about our full reopening plans during my upcoming Town Hall meeting. In the interim, I urge all of you to become reacquainted with our traditions and practices—that we understandably had to pause—and start planning now for a full return to campus this summer and next fall.
So, as our spring semester has officially commenced, I'm hopeful that this will be the last semester of wholesale virtual, online, or distance education, and the last semester of mass teleworking. Given our collective efforts to deliver the full Morgan experience to each of you and the positive momentum we are building in realizing this shared goal, I would like to provide the following update on matters of utmost importance:
1. More Financial Aid for Students.
Because of the federal stimulus bills, coupled with a portion of the MacKenzie Scott gift, we are planning to assist nearly 6,000 students this semester and next semester with some financial assistance. All students who are registered for classes by the end of add/drop on February 12 will receive an email from the Office of Enrollment Management and Student Success with more details.
2. Morgan will be collaborating with the State to help get people vaccinated.
Vaccinations are a huge portion of the plan to return us to normalcy. We will be organizing volunteers and providing some of the ground support for a vaccination site located near campus. We are also looking to have some of our own nursing students conducting vaccinations at this location. The site will be open to both the Morgan and the wider Baltimore community. I urge everyone within the University community to get vaccinated when your time comes. I will receive my first shot when the opportunity presents itself.
3. No tuition increases being proposed for Fall '21 and Spring '22.
We fully recognize that COVID-19 has created many financial hardships for a majority of our students and their families, and, as such, the University has made the decision to not increase tuition for this upcoming academic year. While this will mean additional loss of revenue to support University operations, we are striving to maintain a productive balance during this pandemic era between maintaining high-quality academic programs and operations with a significant deficiency in expected revenue. I'm convinced that we'll land in a good place on the "west side of COVID" if we continue as a University community to understand the challenges and work together to address them.
4. On-campus COVID testing will continue indefinitely.
We have learned a lot during the pandemic and one of the most beneficial things we learned was that testing with regularity was key to early detection of infections and subsequent prevention of community spread. Consequently, the University will continue on-campus testing two times per week. In addition to utilizing the Student Center Ballroom, a testing site will also be set up in Morgan View for the benefit of students who reside there.
5. Morgan has introduced a novel course on mindfulness(MIND101 (CRN – 12461).
Beginning this semester, Morgan is offering a course on mindfulness—an in-depth exploration of ethical behavior, promoting general awareness of one's self and others, and to encourage community engagement. Based on the feedback we've received from the entire University community, this course is long overdue. While I have a ton of commitments on my plate, I'm hoping that I can find some time to either enroll in or at least audit the course. I encourage you to join me.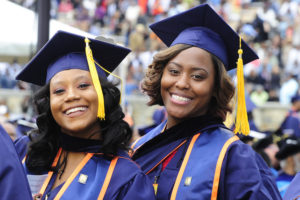 6. In-person May Commencement ceremonies being planned.
As of this writing, we are fastidiously planning an in-person May Commencement for Spring 2021 graduates, Fall 2020 graduates and Spring 2020 graduates. More information will be forthcoming.
7. Continue to be a Morgan LIIDER.
Values constitute who we are as individuals, and when shared as a collective, they form the tenet that institutions, like Morgan, exemplify. We have adopted six core values here at the National Treasure and I implore all of you to continue to embrace each of them, as outlined below:
Leadership
Innovation
Integrity
Diversity
Excellence
Respect
As long as we live these values every day, we will be alright. Remember this video?
8. Heed the advice of Public Health Professionals.
From day one of the pandemic, we have been led by our colleagues in our School of Community Health and Policy with great precision, foresight and science-based leadership. They have provided top-shelf counsel enabling us to maintain the safety and wellness of our campus community. Their advice is relatively simple, and I echo it again here:
Wear a mask or approved facial coverings
Observe social distancing
Avoid large crowds, and
Wash your hands frequently
Again, welcome to spring semester at Morgan! Stay safe and, optimistically, I will see many of you in Hughes Stadium in May. It is a new year, and with it comes, the promise of new opportunities.
With respect,


President Wilson