Like the public health impact of COVID-19, the economic effects of the global pandemic have hit some populations harder than others. Women in the U.S., for instance, have suffered disproportionately from unemployment and from disruption of the businesses they own. Morgan State University (MSU), with help from the U.S. Small Business Administration (SBA), has taken a leadership role in addressing the latter problem by assisting women-owned small businesses during the crisis. Last May, Morgan's Division of Academic Outreach and Engagement secured a $75,000, one-year grant from the SBA for the establishment of the Baltimore Metropolitan Women's Business Center at MSU and obtained an additional $420,000 to provide non-monetary support for women-owned enterprises negatively impacted by the pandemic.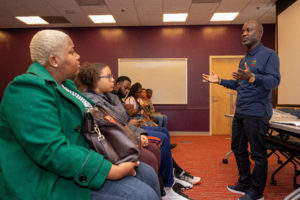 The Women's Business Center (WBC) at Morgan, directed by the University's Entrepreneurial Development and Assistance Center (EDAC), is one of two WBCs launched in Maryland last spring and is part of a national network of more than 100 such centers, which offer one-on-one counseling, training, networking, workshops, technical assistance and mentoring to women entrepreneurs on numerous business development topics, including business startup, financial management, marketing and procurement. The Women's Business Center program seeks to help women-owned small businesses start, grow and expand their businesses, with a focus on increasing access to resources for women entrepreneurs in socially and economically disadvantaged communities.
Veteran small business development professional Ann Frank is director of the Baltimore Metro WBC. She thinks the current national crises are moving more women toward the program and entrepreneurship in general.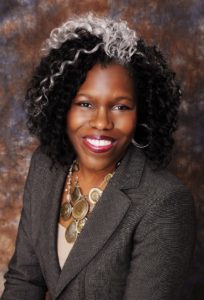 "We know women have always been entrepreneurs, formal and informal, always using their gifts and their talents for their community and creating some financial opportunities for themselves during hard times," Frank said. "And so, I think that's why SBA has created a campaign to provide some additional services that meet the needs of women entrepreneurs."
The one-on-one counseling, which provides advisors and consultants who are experienced business owners themselves, has been among the Morgan WBC's most in-demand services, Frank reported. The center's mentorship program and its library of online and other resources have also been popular, she said.
A virtual conference presented by the center on Feb. 25–26 this year will emphasize the importance of self-care for women entrepreneurs during the coronavirus pandemic.
Frank said the SBA's support of women business owners is expanding in the Black community: "recently they funded at least 20 more HBCU Women's Business Centers." And the program will continue at MSU into 2022 at the earliest, she added. The SBA notified the University last October that Morgan's WBC would receive $150,000 in funding for an additional year.
"It's happening: they're pouring into the resources," Frank said. "Now's an opportunity, when we're getting all this support, to bring about businesses to help our economy and help ourselves."