New Honor Recognizes Morgan Student and Faculty Achievements in the Nation's Flagship International Educational Exchange Program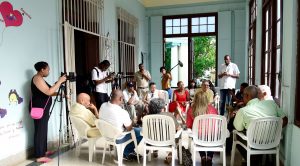 BALTIMORE — Morgan State University (MSU) has been named a 2018–2019 Fulbright HBCU Institutional Leader. The honor, launched this year by the U.S. Department of State's Bureau of Educational and Cultural Affairs (ECA), recognizes the noteworthy level of engagement that selected Historically Black Colleges and Universities (HBCUs) have achieved with the Fulbright Program. Morgan has long been first among all HBCUs in the number of Fulbright-related grants awarded to students, faculty and administrators and is one of the 19 schools included on the inaugural Fulbright HBCU Institutional Leaders list. To date, Morgan students have been awarded 149 Fulbright-related grants in 44 countries.
The Fulbright Program is the flagship international educational exchange program of the U.S. government and was created to increase mutual understanding between the people of the United States and the people of other countries. This past summer, three new Fulbright Scholarships were awarded to Morgan graduates and a Fulbright-Hays Group Project Abroad award was granted to the University's James H. Gilliam Jr. College of Liberal Arts.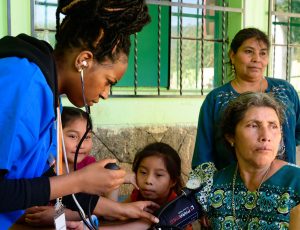 "Growing the Future, Leading the World is more than a motto for our institution," said MSU President David Wilson. "We work relentlessly to prepare our students to make vital contributions to the world as global citizens, compete in the global economy and be global leaders in their fields. We very much appreciate this recognition from ECA as validation of our success in pursuing these goals by our support of Fulbright exchange participants, our promotion of the program's opportunities on campus and in many other ways. This honor is motivation for us to continue to broaden the horizons of our students even further."
"We are pleased to recognize our Fulbright HBCU Institutional Leaders for the work they have done in engaging with the Fulbright Program," said Assistant Secretary of State for Educational and Cultural Affairs Marie Royce. "We look forward to continued collaboration in promoting mutual understanding between the people of the United States and the people of other countries. We hope that this recognition inspires HBCUs as well as other institutions to take advantage of all the Fulbright Program has to offer — internationalizing campuses while supporting scholars and students who benefit professionally and personally from a Fulbright experience."
Morgan leads the nation's HBCUs by a wide margin in total number of Fulbright-related grants to Morgan students, 149, and to MSU professors or administrators, 75. Moreover, international education in general has reached new heights at Morgan in recent years, as the Office of Study Abroad and Scholar Exchange in the university's Division of International Affairs saw record participation in study abroad programs by students during the last two academic years: 114 scholars went to 23 countries from fall 2017 through summer 2018, and 158 scholars visited 31 countries in 2018–19.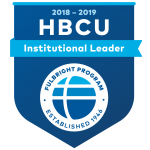 Since its inception in 1946, the Fulbright Program has given more than 390,000 scholars, teachers, artists and professionals of all backgrounds and fields the opportunity to study, teach and conduct research, exchange ideas and contribute to finding solutions to important international problems. The global network of Fulbrighters seeks to foster mutual understanding between the United States and partner nations, advance knowledge across communities and improve lives around the globe.
The Fulbright Program at Morgan was instituted when the late Sandye Jean McIntyre, II, Ph.D. (Distinguished Professor of Foreign Languages and Honorary Consul of the Republic of Senegal) was appointed campus Fulbright Program Director in 1951. He was succeeded by Carleen S. Leggett, Ph.D. who became the longest-serving (55 years) Fulbright adviser in history.
About Morgan
Morgan State University, founded in 1867, is a Carnegie-classified doctoral research institution offering more than 125 academic programs leading to degrees from the baccalaureate to the doctorate. As Maryland's Preeminent Public Urban Research University, Morgan serves a multiethnic and multiracial student body and seeks to ensure that the doors of higher education are opened as wide as possible to as many as possible. For more information about Morgan State University, visit www.morgan.edu.
MEDIA CONTACT(S):
Larry Jones or Dell Jackson, University PR
(443) 885-3022