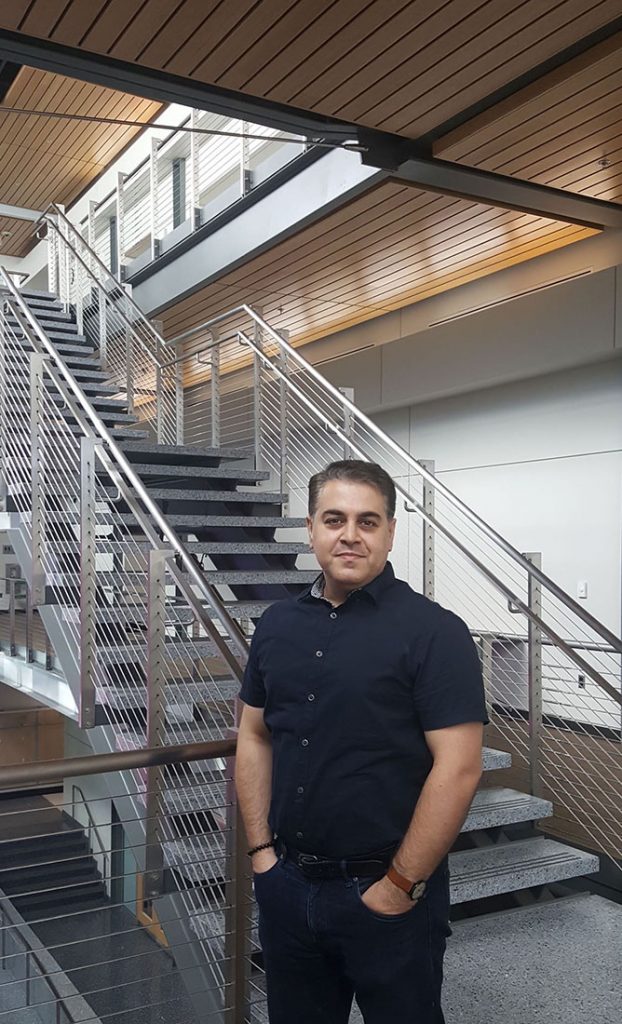 Morgan State University's Mohammad Gharipour, Ph.D., a professor at the School of Architecture and Planning, has been awarded the Fulbright fellowship to conduct research and teach at the National University of Singapore, one of the top 15 universities in the world. During his stay, he will conduct research while offering classes and workshops on health and architecture, an area that he has developed at Morgan over the last three years.
Dr. Gharipour is the author and editor of nine books and more than eighty papers and the founder of the International Journal of Architecture. He has received several national and international awards from major organizations including Society of Architectural Historians, Council of Educators of Landscape Architecture, Landscape Foundation History, and National Endowment in Humanities.
Morgan is among the nation's top producers of Fulbright scholars and the leader among HBCUs. To-date, 140 students and 71 faculty/administrators have received scholarships to study and teach abroad in more than 41 countries, including India, China, Brazil, and Jordan. Recently, Morgan's Dr. Getachew Metaferia and Dr. Omar J. Khan also received Fulbright awards.
The Fulbright Program, sponsored by the U.S. government, is the nation's flagship international educational exchange program designed to increase mutual understanding between American scholars and people of other countries. The program operates in more than 140 countries worldwide. The Fulbright Program at Morgan was instituted when Dr. Sandye Jean McIntyre, II (Distinguished Professor of Foreign Languages and Honorary Consul of the Republic of Senegal) was appointed campus Fulbright Program Director in 1951. Dr. McIntyre was the longest serving Fulbright advisor in history. In 1968, Dr. Carleen S. Leggett, who would go on to become Morgan's Fulbright program director, joined him in his efforts to aid student applicants.