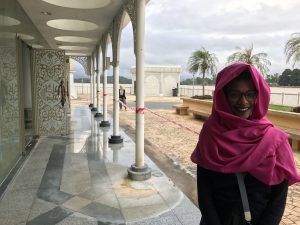 As one of the nation's top producers of Fulbright Scholars and the leader among all Historically Black Colleges and Universities (HBCUs), Morgan State University has positioned its students and faculty members to study and conduct research all over the world. To-date, 140 students and 68 faculty/administrators have traveled as Fulbright scholars to more than 41 countries including Senegal, Nigeria, China, Brazil, and India to name a few.  The Southeast Asian country of Malaysia serves as the current base for the University's most recent Fulbright Scholarship recipients.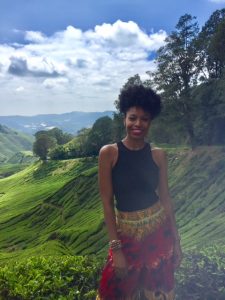 Morgan graduates, Shondrea McCargo, who earned her Bachelor's degree in Elementary Education, and Ashleigh Brown-Grier, who earned a Master of Arts in Teaching/Education Administration, were selected as back-to-back Fulbright recipients with English teaching assistant assignments in Malaysia. In 2016, from January through mid-November, Shondrea served in Pahang, Malaysia. She currently is back in the U.S. serving as a Fulbright Alumni Ambassador providing assistance to applicants interested in participating in the program, in addition to working on a book about her Fulbright experience and reflections on her time while in Malaysia. Ashleigh left to begin her Fulbright assignment earlier this year and will be serving in Marang, Malaysia until November. She is one of 98 English teaching assistants currently in the country.
The late Dr. Sandye Jean McIntyre, II, distinguished professor of foreign languages and Consul of the Republic of Senegal, instituted Morgan's Fulbright program in 1951. Dr. Carleen S. Leggett, the current Fulbright program director and former chair of the Department of Foreign Languages, later joined him in 1968 as part of an effort to increase student applicants in the program. Today, more than 200 Fulbright-related grants have been awarded to Morgan students, graduates, professors, and administrators.
Learn more about Shondrea McCargo's Fulbright experience by visiting her blog online.
Learn about Ashleigh Brown-Grier's Fulbright experience by visiting her blog online.