BALTIMORE – The Master of Science in Project Management (MSPM) program at Morgan State University was recently accredited by PMI's Global Accreditation Center for Project Management Education Programs (GAC), the world's leading specialized accrediting body for project management and related degree programs. The MSPM program, which is housed in Morgan's Earl G. Graves School of Business and Management, was officially accredited on Jan. 1, 2020. Degree programs that achieve GAC accreditation must demonstrate and meet the Center's rigorous global standards, which include an assessment of each program's objectives and outcomes, faculty and student evaluations, on-site and online resources, annual self-evaluation, and proof of continuous improvements in the area of project management education. This represents a critical milestone for Morgan's MSPM program as it positions the interdisciplinary graduate program among the top tier of such programs regionally and is the only master's level offering in the State of Maryland.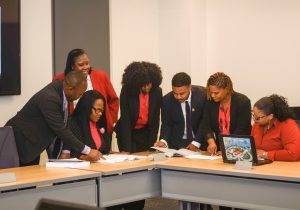 "We are pleased to join the impressive company of M.S. in project management programs that are accredited by both AACSB and GAC," said Fikru Boghossian, Ph.D., dean of the Graves School. "We strive hard to be the top-quality producer of undergraduate, graduate and professional programs, and obtaining this GAC accreditation is a testament to that unflagging determination of ours to be the best of the best."
According to a report by the Project Management Institute (PMI), employment in positions requiring project-oriented skills is projected to grow tremendously in the coming years, with the addition of more than two million jobs in the United States and more than 11 million worldwide between 2017 and 2027. Morgan's MSPM program places the Mid-Atlantic Region's largest Historically Black Institution in a prime position to prepare diverse candidates for employment and innovation in this burgeoning field.
The interdisciplinary, 30-credit graduate program is offered in both face-to-face and online modalities. Each course has been designed in a collaborative effort of full-time faculty and project management practitioners. In their capstone course, Morgan students produce PM Magazine, a full-color publication that is distributed nationally through PMI. The program's three elective courses may be taken from any discipline offered at Morgan, thus providing MSPM students with maximum flexibility in marrying project management principles with their industry or discipline of choice.
According to Sanjay Bapna, Ph.D., professor and chair of the Department of Information Science and Systems at MSU, the program prides itself on recruiting and attracting a highly diverse, international student body seeking a world-class education at a very competitive cost.
"This accreditation further validates the quality of our M.S. in Project Management program," Dr. Bapna said. "The Baltimore-Washington region has a large number of project managers wishing to pursue a high-quality specialized education in their professional discipline, and this accreditation helps Morgan meet their needs and will also enable us to reach out more effectively to a globally diverse student population."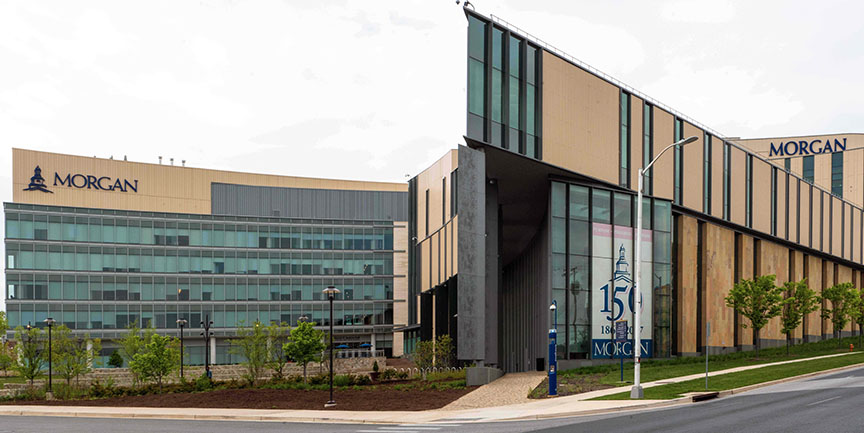 Housed within the $79-million state-of-the-art Morgan Business Center, The Graves School, named in honor of Morgan State alumnus Earl G. Graves Sr., an entrepreneur, philanthropist and publisher who founded Black Enterprise magazine, is among the 5 percent of schools worldwide that offer business degrees at the bachelor's level or higher and are accredited by the Association to Advance Collegiate Schools of Business (AACSB) International. The School's mission is to prepare a diverse student population to succeed as business professionals and to become engaged citizens. Founded in 1937 and later formed into a School in 1975, The Graves School graduates the most African American business students in the state of Maryland.
Founded in 1969, PMI provides global advocacy, collaboration, education and research for more than three million professionals working in nearly every country in the world. The institute seeks to advance careers, improve organizational success and further mature the project management profession through globally recognized standards, certifications, communities, resources, tools, academic research, publications, professional development courses and networking opportunities.

About Morgan
Morgan State University, founded in 1867, is a Carnegie-classified doctoral research institution offering more than 126 academic programs leading to degrees from the baccalaureate to the doctorate. As Maryland's Preeminent Public Urban Research University, Morgan serves a multiethnic and multiracial student body and seeks to ensure that the doors of higher education are opened as wide as possible to as many as possible. For more information about Morgan State University, visit www.morgan.edu.
# # # 
MEDIA CONTACT(S):
Larry Jones or Dell Jackson, University PR
(443) 885-3022