Following Rigorous Review, AACSB International Affirms Both Programs for 5 More Years
BALTIMORE — The Association to Advance Collegiate Schools of Business International (AACSB) announced that it has extended accreditation for the business and accounting programs housed within Morgan State University's Earl G. Graves School of Business and Management. The five-year extension affirms that the two academic degree programs have undergone a process of rigorous internal assessment, engagement with an AACSB-assigned mentor, peer-reviewed evaluation and meet all necessary requirements under the new 2020 standards.
Morgan was among 21 universities to have their business and accounting program accreditation continued by AACSB. The programs, which have been accredited by AACSB since 1996, were last accredited in 2016.
"We are pleased that AACSB has seen the merit in extending accreditation for two of our valued programs. Accreditation attests to the quality of an educational program and serves as a indicator of a graduate's preparedness to not only contribute at a level that meets or exceeds industry-established standards, but also that he or she has demonstrated a certain set of skills and abilities that are reflected in the accreditation criteria," said Fikru Boghossian, Ph.D., dean of the Graves School. "Credit goes to our students, faculty and staff for the hard work they have put into the process that has enabled us to have our accreditation continued, in addition to the ongoing support the School receives from President David Wilson and Provost Lesia Crumpton-Young. Accreditation is an important component of our strategy to remain competitive in attracting students and producing workforce ready graduates."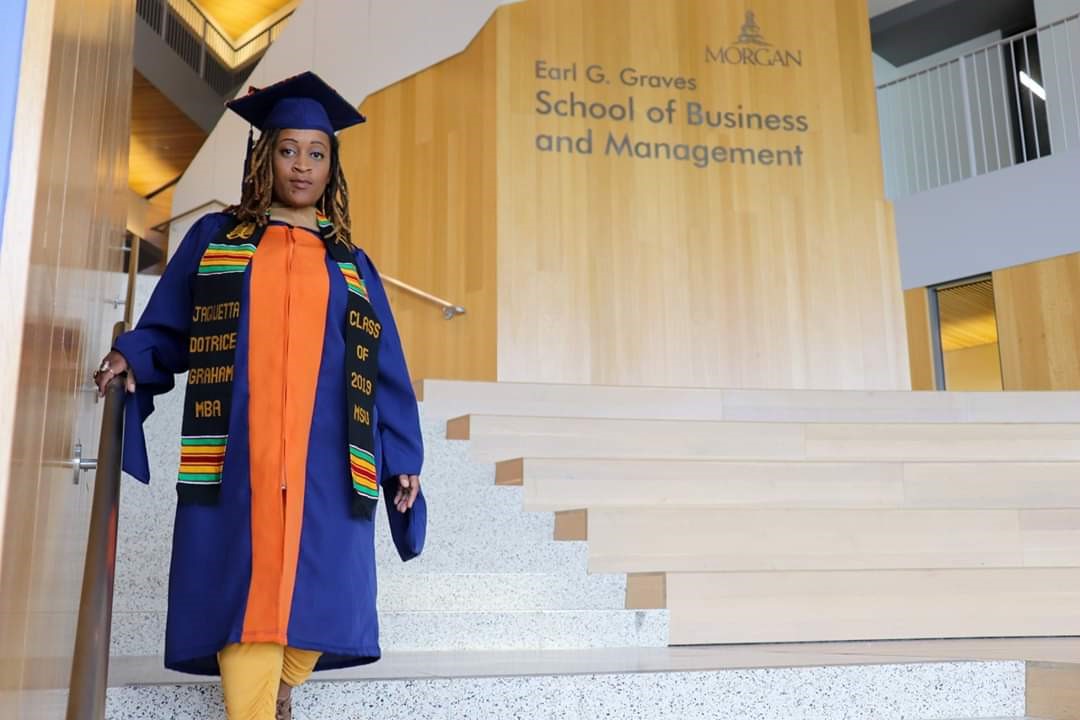 In 2020, the School's Master of Science in Project Management program received accreditation from PMI's Global Accreditation Center for Project Management Education Programs, the world's leading specialized accrediting body for project management and related degree programs.
During the past several years, the Graves School focused on developing and implementing a plan to align with AACSB's accreditation standards. These standards required excellence in areas relating to strategic management and innovation; student, faculty, and staff as active participants; learning and teaching; and academic and professional engagement. In order for the School to achieve its accounting accreditation, it first had to earn AACSB business accreditation. Then, in addition to developing and implementing a mission-driven plan to satisfy the business accreditation quality standards, accounting accreditation required the satisfaction of a supplemental set of standards specific to the discipline and profession of accounting. With accreditation now achieved, Morgan must participate in a five-year continuous improvement peer review to maintain high quality and extend its accreditation.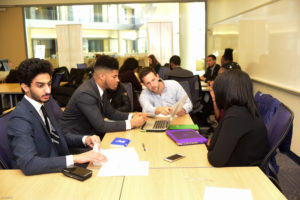 "AACSB congratulates each institution on their achievement," said Stephanie M. Bryant, executive vice president and chief accreditation officer of AACSB. "Every AACSB-accredited school has demonstrated a focus on excellence in all areas, including teaching, research, curricula development, and student learning. The intense peer-review process exemplifies their commitment to quality business education."
This past April, Dean Boghossian was invited to participate on a virtual panel during AACSB's Annual Conference, held April 6-9, 2021. As a panelist, he discussed the School's experience of being reviewed under the new AACSB standard with the more than 500 global conference participants. Boghossian further elaborated on how the Graves School is able to have an impact through several of its programs, including its participation in the Goldman Sachs 10,000 Small Businesses Program, through which it had graduated 300 entrepreneurs; and the establishment of its FinTech Center, which has trained faculty from about 30 historically black colleges and universities to incorporate fintech technology into their curricula.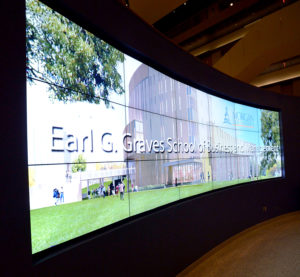 Established in 1916, AACSB is the world's largest business education alliance, connecting educators, learners, and business to create the next generation of great leaders. With a presence in more than 100 countries and territories, AACSB fosters engagement, accelerates innovation, and amplifies impact in business education. AACSB accreditation is ratified by the AACSB International board of directors.
Housed within the $79-million state-of-the-art Morgan Business Center, The Graves School, named in honor of Morgan State alumnus Earl G. Graves Sr., is among the five percent of schools worldwide that offer business degrees at the bachelor's level or higher and are accredited by AACSB International. The School's mission is to prepare a diverse student population to succeed as business professionals and to become engaged citizens. Founded in 1937 and later formed into a School in 1975, The Graves School is a top producer within the state of Maryland of African American graduates with a business degree. Approximately 1,300 of the Morgan's nearly 8,000 students are enrolled in the Graves School at the undergraduate, master's and doctoral levels.
About Morgan
Morgan State University, founded in 1867, is a Carnegie-classified high research (R2) institution offering nearly 120 academic programs leading to degrees from the baccalaureate to the doctorate. As Maryland's Preeminent Public Urban Research University, and the only university to have its entire campus designated as a National Treasure by the National Trust for Historic Preservation, Morgan serves a multiethnic and multiracial student body and seeks to ensure that the doors of higher education are opened as wide as possible to as many as possible. For more information about Morgan State University, visit www.morgan.edu.
Media Contact(s):
Larry Jones or Dell Jackson, University PR
(443) 885-3022