A fortuitous faculty arrival and a longtime student demand have given birth to two new courses in Morgan State University's Department of World Languages and International Studies. Italian 101, which began in the current semester, and Italian 102, set to begin classes in the Spring, represent a first-time opportunity to learn the Romance language at MSU.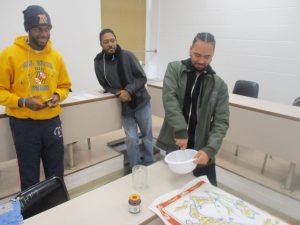 Nicolino Applauso, Ph.D., the instructor for both courses, arrived at Morgan in August 2017 to fill a faculty opening for a Spanish course. The native of northern Italy quickly broached the subject of creating Italian courses for the University.
"One thing we became aware of, besides Dr. Applauso's high standards and high quality as a teacher, was that we had a demand at Morgan for Italian," says Helen Harrison, Ph.D., interim chair of World Languages at MSU. "I teach French and German, and over the years, I've heard especially from music students in my German class that they really wanted to take Italian."
Morgan's renowned music programs include study and performance of many Italian-language songs. So Dr. Harrison asked Dr. Eric Conway, director of the MSU Choir and chair of Morgan's Department of Fine and Performing Arts, for his thoughts about whether the new courses could be filled. Dr. Conway replied that his voice teachers would be delighted.
"I would say 80 percent of the students are music majors and have very good diction in Italian already. So we work on the grammar," Dr. Applauso says. "Italian 101 is open to anyone with an interest in the language and culture of Italy and can benefit students majoring in any of the disciplines taught at Morgan."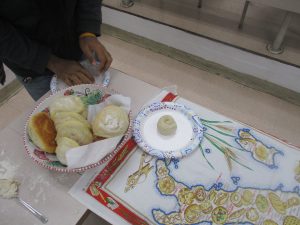 Dr. Applauso makes Italian culture a focus of the classes, incorporating cooking, music and visual arts into the lessons, for example. He emphasizes engagement with his students and tries to create a fun, supportive environment.
Morgan's Italian course is a rarity, says Dr. Harrison.
"Arabic, Chinese, Japanese, Swahili: we offer all of those here at Morgan, too, and we're glad we do," she says. "But they're easier to find at an HBCU than Italian is, even though if you look at the Modern Language Association statistics for 2016, Italian is No. 6 in the number of language students at the 2,500 or so institutions that they looked at."
"I'm very happy to be able to teach here at Morgan State University," says Dr. Applauso. "I can see a very great future for Italian language studies here."