Dr. Lesia L. Crumpton-Young Named as New Provost & Senior Vice President, and
Dr. Patricia Williams Lessane Chosen as the Unit's Associate Vice President
Morgan State University President David Wilson has announced the appointments of Lesia L. Crumpton-Young, Ph.D. as the university's new provost and senior vice president for Academic Affairs and Patricia Williams Lessane, Ph.D. as the new associate vice president for Academic Affairs. Dr. Crumpton-Young will assume the permanent position now being held on an interim basis by Anna McPhatter, Ph.D., and Dr. Lessane will take on a newly created position within the division. Both appointments come after a comprehensive national search.
"The selection of these two highly accomplished leaders comes at an opportune time, as Morgan is experiencing a period of unprecedented growth and visibility. I commend the selection committees for their diligent and exhaustive efforts to identify the right candidates to fill these vital positions in support of our ongoing progress," said Dr. Wilson. "When we set out to add to an already dynamic University administration staff, we set a high bar for the candidates and, in return, attracted two very impressive individuals: an experienced leader and renowned engineering scholar in Dr. Lesia Crumpton-Young and an accomplished academic and higher education executive in Dr. Patricia Williams Lessane. We look forward to and welcome their contributions."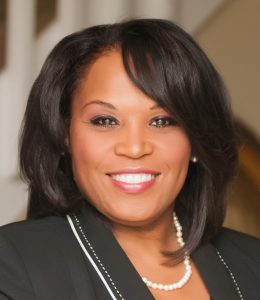 A recipient of the U.S. Presidential Award for Excellence in Science, Mathematics, and Engineering Mentoring (PAESMEM) from President Barack Obama for her achievements in helping to diversify the STEM workforce in our nation, Dr. Crumpton-Young has a career in academia that spans 25 years. In that time, she has been recognized for her transformational leadership skills and excellent record of working with teams to achieve unprecedented success. She is hailed as a visionary who has worked successfully with faculty to create student-centric initiatives, restructure academic degree offerings and institute curricula and courses to enhance the career marketability and vitality of graduates. She has also helped secure millions of dollars in funding for research initiatives, corporate partnerships, academic scholarships and new facilities. Dr. Crumpton-Young has held leadership positions at the University of Central Florida, Texas A&M University, Mississippi State University, the National Science Foundation and, most recently, Tennessee State University, where she served as vice president for Research and Institutional Advancement and chief research officer.
"I am honored to serve as the new provost and senior vice president," said Dr. Crumpton-Young. "I look forward to working collectively with President Wilson and the outstanding faculty, staff, students and alumni as we continue to transform Morgan from great to greater at an accelerated pace!"
In her new capacity as Morgan's provost and senior vice president for Academic Affairs, Dr. Crumpton-Young will be responsible for the development, administration, growth and quality of all academic programs and university functions supporting student success. As the University's second-ranking administrator, she will be called upon to represent the University in the absence of the president. Dr. Crumpton-Young is also being appointed as a tenured full professor for the Department of Industrial and Systems Engineering in the Clarence M. Mitchell Jr. School of Engineering.
Dr. Crumpton-Young received her B.S., M.S. and Ph.D. in industrial engineering from Texas A&M University, where she holds the distinction of being the first African-American female to receive a Ph.D. in engineering. She is also completing an M.B.A. program at Tennessee State University with expected graduation in August 2019. Her appointment as Morgan's provost and senior vice president for Academic Affairs is effective July 1, 2019, and she will report directly to the president.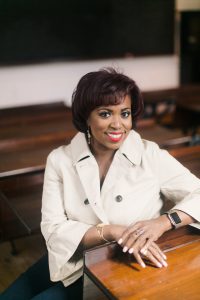 Since 2010, Dr. Patricia Williams Lessane has served as the College of Charleston Libraries associate dean of strategic planning and community engagement as well as the executive director of the Avery Research Center for African American History and Culture, an institution dedicated to preserving the legacy of the African diaspora with an emphasis on Charleston and the South Carolina Lowcountry. As the Center's fourth executive director and the first African-American woman to serve as an associate dean for the library, Dr. Lessane has achieved landmark accomplishments. She also served as co-principal investigator for the College of Charleston's Google-supported Race and Social Justice Initiative, which published the first detailed report on the disparities between the lives of black and white residents of Charleston County. In 2018, Dr. Lessane was honored at the college's Excel Awards as Administrator of the Year and was one of 11 women honored at the Charleston YWCA's inaugural "What Women Bring" Awards for her efforts as a nonprofit leader.
In addition to her work at the College of Charleston, Dr. Lessane has held positions at Roosevelt University, Wilbur Wright College, Northeastern Illinois University, the University of Illinois at Chicago and Chicago State University and has worked at the Field Museum and the Museum of Science and Industry in Chicago. She serves on the boards of the Collegium of African American Research, the Sophia Institute and the Charleston Library Society.
"I'm very excited to be joining the Morgan family. As an alumna of Fisk University, moving to an HBCU at this point in my career is like coming home," said Dr. Lessane. "I look forward to working with President Wilson, the provost, the Deans Council and the talented faculty at Morgan to prepare Morgan students to be the global, 21st century scholars and leaders of today and tomorrow!"
As the associate vice president for Academic Affairs, Dr. Lessane will report to the provost and senior vice president and will serve on the Academic Affairs Council, collaborating closely with members of the council. In addition, she will provide faculty personnel support to the Academic Affairs division; enhance coordination of administrative processes and procedures for faculty recruitment, retention and recognition; assist with implementation and communication of academic personnel policies and procedures; and assist the provost in working with the president, other divisions, deans, directors, faculty and students on all matters related to academic programs and other academic issues.
Dr. Lessane received a bachelor's degree from Fisk University, a master's degree from Dartmouth College and a Ph.D. from the University of Illinois at Chicago. She will be joining Academic Affairs as its new associate vice president on May 1, 2019.
The Division of Academic Affairs provides administrative oversight for the schools, colleges and academic support resources of Morgan State University. The division supports and promotes innovative teaching and learning (traditional and online), cutting-edge research, scholarship and creative activity, and collaborative community engagement. The division is also responsible for working with the University Council on policies and procedures that directly affect the faculty. Other key areas of responsibility include the university library and several Centers and Institutes (e.g., the Center for Excellence in Teaching and Learning and the Urban Research Institute). Under the guidance of the provost, the Division administers programs related to completion of degree requirements at the undergraduate and graduate levels, including academic planning and development, transfer articulation, student retention, the honors program, the academic calendar, the faculty handbook and student residency appeals.
President Wilson appointed Dr. Anna McPhatter as the interim provost and senior vice president for Academic Affairs in June 2018, to serve until a permanent replacement was named. Dr. McPhatter, who has been with Morgan for more than 23 years, will return to her previous position as dean of the School of Social Work in July.
About Morgan
Morgan State University, founded in 1867, is a Carnegie-classified doctoral research institution offering more than 100 academic programs leading to degrees from the baccalaureate to the doctorate. As Maryland's Preeminent Public Urban Research University, Morgan serves a multiethnic and multiracial student body and seeks to ensure that the doors of higher education are opened as wide as possible to as many as possible. For more information about Morgan State University, visit www.morgan.edu.
MEDIA CONTACT(S):
Larry Jones or Dell Jackson, University PR
(443) 885-3022