Funding to Support PERSIST Program, Providing Assistance to First Year Students Through Academics and Other Projects
In support of Morgan State University's longstanding commitment to producing graduates with proficiencies in STEM (Science, Technology, Engineering, or Math) and related fields, the National Science Foundation (NSF) has awarded $1,248,895 in grant funding to the School of Computer, Mathematical and Natural Sciences (SCMNS). The NSF grant will fund the PERSIST Program, a multilayered independent project designed to address student retention by creating pathways for greater success among STEM majors at Morgan. Lisa D. Brown, Ph.D., associate professor and associate chairperson of Biology and SCMNS Honors Program coordinator, will oversee the program.
"The PERSIST program will greatly improve student's ability to think critically and persist towards completion of the freshman year and beyond to graduation," said Hongtao Yu, Ph.D., dean of the School of Computer Mathematical and Natural Sciences. "This program strongly supports Morgan State University's '50 by 25' campaign to increase our graduation rate to 50% by the year 2025."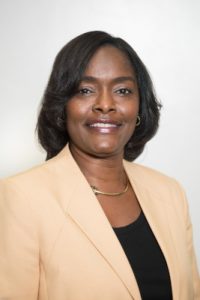 Developed by Dr. Brown, PERSIST provides critical freshman-level, interdisciplinary support spanning Biology, Chemistry and Mathematics by integrating proven pedagogical techniques for enhancing critical thinking. The NSF grant-winning implementation project, titled "PERSIST – Pathways to Enhance Retention of Students in Science to Transition," will infuse cross-functional key learnings and best practices for improved student success within core STEM disciplines as well as their other academic pursuits.
In a concerted effort to matriculate first-year students on through graduation and eventually to advanced degrees or the workforce in STEM fields, PERSIST aims to meet the following goals:
Develop a six-week pre-college transition program to enhance retention and persistence of a select number of incoming freshmen;
Increase student persistence through the freshmen year by a deeper engagement in course material and through role modeling;
Increase the number of students who are engaged in academic research; and
Integrate critical thinking activities and assessment into the curricula of all science majors.
The program is divided into the pre-freshmen phase, a freshmen phase, and a post-freshmen phase that contains activities to foster transition and persistence to degree completion. The activities in the post-freshmen phase serve as a link to many of the established undergraduate research programs at Morgan.
Elaborating on the scope of the PERSIST, Dr. Brown added, "Campus-wide professional development activities for faculty that focus on critical thinking applications in the classroom will be a key component to efficacy of the program. We foresee the PERSIST program serving as a model for enhancing student success and increasing persistence to degree completion."
About Morgan State University
Morgan State University, founded in 1867, is a Carnegie-classified doctoral research institution offering more than 125 academic programs leading to degrees from the baccalaureate to the doctorate. As Maryland's Preeminent Public Urban Research University, Morgan serves a multiethnic and multiracial student body and seeks to ensure that the doors of higher education are opened as wide as possible to as many as possible. For more information about Morgan State University, visit www.morgan.edu.
MEDIA CONTACT(S):
Larry Jones or Dell Jackson, University PR
(443) 885-3022