The Addition of an Osteopathic Medical School to Morgan's Campus Would Be a First-of-Its-Kind for an HBCU, Expanding Opportunities for African-American Students to Pursue Medical Careers
As part of an ongoing effort to fulfill Morgan State University's designation as Maryland's Preeminent Public Urban Research University, its Board of Regents has authorized Morgan President David Wilson, Ed.D., to further explore the prospect of bringing a new medical school to the campus through a strategic partnership. The Board's approval for the issuance of an official letter of intent allows the university to evaluate the terms of an affiliation agreement with Salud Education, LLC to construct a College of Osteopathic Medicine at Morgan.  Collectively, Salud's founding principals have worked with seven colleges of medicine in the U.S. and internationally.*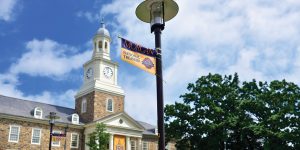 With the Board's review and approval of the agreement and other matters pertinent to the partnership, the University optimistically projects having an operational medical school on campus as early as 2023. It would be the only such school offering a Doctor of Osteopathic Medicine (D.O.) in a region spanning Maryland, Delaware, District of Columbia and Northern Virginia. The proposed College of Osteopathic Medicine would be the first new medical school at a Historically Black College or University (HBCU) in nearly 45 years and the first osteopathic medical school at an HBCU in history. President Wilson is targeting the Board's next quarterly meeting, scheduled for Feb. 4, to advance the matter.
"We have an obligation, given our mission and charge, to explore any and all possibilities to create meaningful educational opportunities for our students. Seeking a strategic alignment with a proven partner in the development of medical colleges places Morgan in a strong position to do just that, while keeping a focus on the larger implications of this for increasing diversity in the physician workforce," said Dr. Wilson. "This is a unique opportunity not only to further the progress happening at Morgan but to do so in a way that could also reap huge benefits for the City of Baltimore, the State and the nation."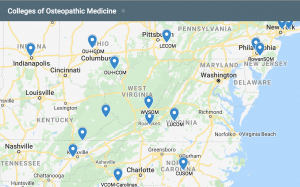 Added Wilson, bolstering medical school options in Maryland to include a college of osteopathic medicine would be positive for the state, as the college would be strategically positioned in a region of the East Coast that does not offer a competing school of its kind between Philadelphia to the north and Lynchburg, Virginia, to the south. Having the school in Baltimore could prove instrumental in keeping more local medical students in the area and attracting prospective medical students to Maryland. Today, according to the American Association of Colleges of Osteopathic Medicine (AACOM), there are 36 accredited colleges of osteopathic medicine at 57 teaching locations in 33 U.S. states.
"Given the dearth of African Americans who are entering and graduating from medical school today, it is imperative that Morgan position itself as a viable destination and pipeline for those pursuing degrees in medicine within this underrepresented group," added Dr. Wilson. "It was disheartening to learn that little to no significant progress in increasing the number of African-American males, in particular, in medical school has occurred in nearly 50 years. Morgan can make a difference by bringing a medical school to the campus that aspires to benefit all."
Despite sustained efforts to increase the number of African-American doctors, the number of minorities in the nation's medical schools remain low. The Association of American Medical Colleges indicates that there will be a substantial shortage of physicians by the year 2025, and the group most likely to see its numbers diminished within the profession will be black males.

About Morgan
Morgan State University, founded in 1867, is a Carnegie-classified doctoral research institution offering more than 125 academic programs leading to degrees from the baccalaureate to the doctorate. As Maryland's Preeminent Public Urban Research University, Morgan serves a multiethnic and multiracial student body and seeks to ensure that the doors of higher education are opened as wide as possible to as many as possible. For more information about Morgan State University, visit www.morgan.edu.
MEDIA CONTACT(S):
Larry Jones or Dell Jackson, University PR
(443) 885-3022