Response to Outlook More Measured Due to Impact of COVID-19 Pandemic
BALTIMORE — As part of an annual assessment of its financial strength, Morgan State University successfully underwent a thorough operational analysis leading Standard & Poor's (S&P) Global to affirm the University with its 'A+' long-term and underlying rating. The current affirmation marks Morgan's fourth straight annual A+ rating from S&P. While commending the University's operating performance, however, the ratings agency lowered Morgan's outlook due in part to continued financial pressure, most recently brought on by the ramifications of the COVID-19 pandemic. In January of 2019, another leading ratings agency, Moody's, affirmed Morgan with an A1 rating and stable outlook.
In support of the A+ rating, other key findings outlined in the S&P analysis included:
Stable full-time equivalent (FTE) enrollment for the past three years at or above 7,100
Morgan's storied history as one of the oldest HBCUs in the country
History of rising financial operating and capital support from Maryland, even during the past recession
Low-to-moderate 3.5% pro forma maximum annual debt service (MADS) burden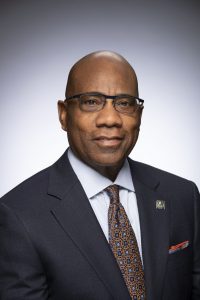 "Steady stewardship of our resources and the collective management of our operations have propelled Morgan to maintaining one of highest bond ratings among all HBCUs as well as a consistent acknowledgment of our efforts as evidenced in the University's A+ rating from S&P," said Morgan President David Wilson. "Given the current climate that we now face, as well as the uncertainty of the future, we will strengthen our commitment to ensuring that Morgan continues to be attractive for investment and well-positioned to advance the University's mission."
Standard and Poor's also based its affirmation of the University's bond rating on the State of Maryland's strong support of Morgan, owning a niche in the marketplace as an HBCU, and steady full-time enrollment that draws 31 percent from out of state and international students.
"We are extremely pleased that S&P re-affirmed our A+ rating," said Sidney H. Evans, M.B.A., vice president for Finance and Management at Morgan. "Maintaining a strong financial position is paramount for us as we plan for future growth."
Having received independent audits from two respected authorities—S&P and Moody's—affirming Morgan's financial standing, bodes extremely well for the University amid a higher education landscape mired in economic uncertainty. Morgan has experienced great fiscal dexterity further bolstered by consistent growth in enrollment, a steadily advancing endowment, and unwavering support from state appropriated funds.
Morgan participates in multiple annual audit examinations including financial statement audits by an independent external auditor, audits by the State of Maryland Legislative Office, and audits conducted by Morgan's own Internal Audit & Management Review office. The collective audit findings assist the University in limiting risks, assessing processes, improving best practices, promoting efficiency and strengthening compliances.
Morgan's latest audited fiscal year ended June 30, 2020.
About Morgan
Morgan State University, founded in 1867, is a Carnegie-classified doctoral research institution offering more than 126 academic programs leading to degrees from the baccalaureate to the doctorate. As Maryland's Preeminent Public Urban Research University, Morgan serves a multiethnic and multiracial student body and seeks to ensure that the doors of higher education are opened as wide as possible to as many as possible. For more information about Morgan State University, visit www.morgan.edu.
MEDIA CONTACT(S):
Larry Jones or Dell Jackson, University PR
(443) 885-3022