Dear Morgan Community,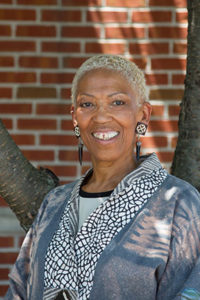 I was shocked and in a state of disbelief when I first learned of the passing of Dr. Shirley Basfield Dunlap, an associate professor and coordinator of Theatre Arts in Morgan's Department of Fine and Performing Arts. It saddens me still as I try to process her absence at our University. She was a Morgan institution with a very unique spirit. The impact she had on our community was immense and her contributions to the success of the theatre department are laudable. Theatre Morgan thrived under her careful guidance, stewardship and vision.
She was also a professional friend. As a colleague, I appreciated her distinctive sense of space and individuality. She was the kind of person who grabbed a concept and instantaneously transformed it into a precious jewel. As I reflect on some of the interactions that we shared, I fondly recall a moment that best demonstrated her tenacity and resolve. We had challenged our Morgan professors to embrace more innovative instruction and Dr. Dunlap seized the opportunity to think across interdisciplinary lines reaching out to the Math Department to collaborate with some of the professors on a project. The end result was a dynamic production that crossed the boundaries of mathematics and theatre. She didn't just embrace our core value of innovation, she personified it.
I am thankful for having had the opportunity to know Shirley Basfield Dunlap and I am proud of the impact that she had on so many of our students. This institution, the City of Baltimore, the 'Theatre World' and the many people she has touched along the way, have lost an incredible soul.
David Wilson, President
Morgan State University