MSU Joins More than 235 Campuses Nationwide in an Effort to Raise Voter Awareness and Accountability Among Student Populations at Higher Education Institutions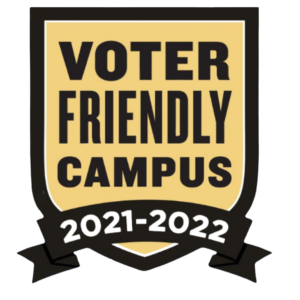 BALTIMORE — In an effort spearheaded by Morgan State University's (MSU) Office of Student Life and Development, MSU has retained the distinction of being named a "Voter Friendly Campus" for the third consecutive year. MSU is one of more than 235 campuses in 37 states and the District of Columbia designated as a "Voter Friendly Campus." The designation, which is valid through December 2020, comes as part of a nationwide initiative created by the nonpartisan organizations Fair Elections Center's Campus Vote Project (CVP) and NASPA – Student Affairs Administrators in Higher Education.
MSU's Office of Student Life and Development (OSLD) implemented a high-impact strategy designed to encourage student populations to register to vote and become active voters in the electoral process at all levels—local, state and national elections. To meet the unique circumstances resulting from the ongoing pandemic and a decreased student population on campus, a diverse mix of online activities, virtual engagements and a robust social media strategy were valuable to the overall initiative's success and the distinction of "Voter Friendly Campus."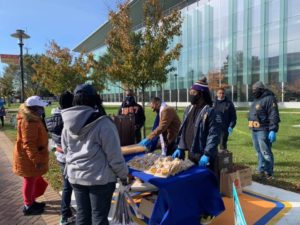 "Exercising the right to vote is fundamentally American and we fully recognize the hard-fought history of the Civil Rights and Women's Suffrage movements that are valued legacies we aim to reinforce and grow within our student population here at Morgan," Kevin Banks, Ed.D., vice president for Student Affairs at Morgan State University. "We believe our coalition of partners worked collaboratively to accomplish the goals of the Voter Friendly Campus initiative—in spite of COVID-19 and our reliance on digital and virtual platforms for engagement. Still, we were very effective and successfully registered more than 1,000 new voters."
As part of the University's effort to earn a voter friendly campus designation, Morgan's OSLD leveraged a number of internal and external partners, such as Black Girls Vote, OSLD Center for Fraternity and Sorority Life, SGA and the Maryland State Board of Elections, to amplify outreach and galvanize support. In addition to its own series of webinars and social media, tapped an existing national #HBCUVote campaign organized by Xceleader to maximize reach and awareness among students and earn MSU a first-place ranking within its tier group of institutions.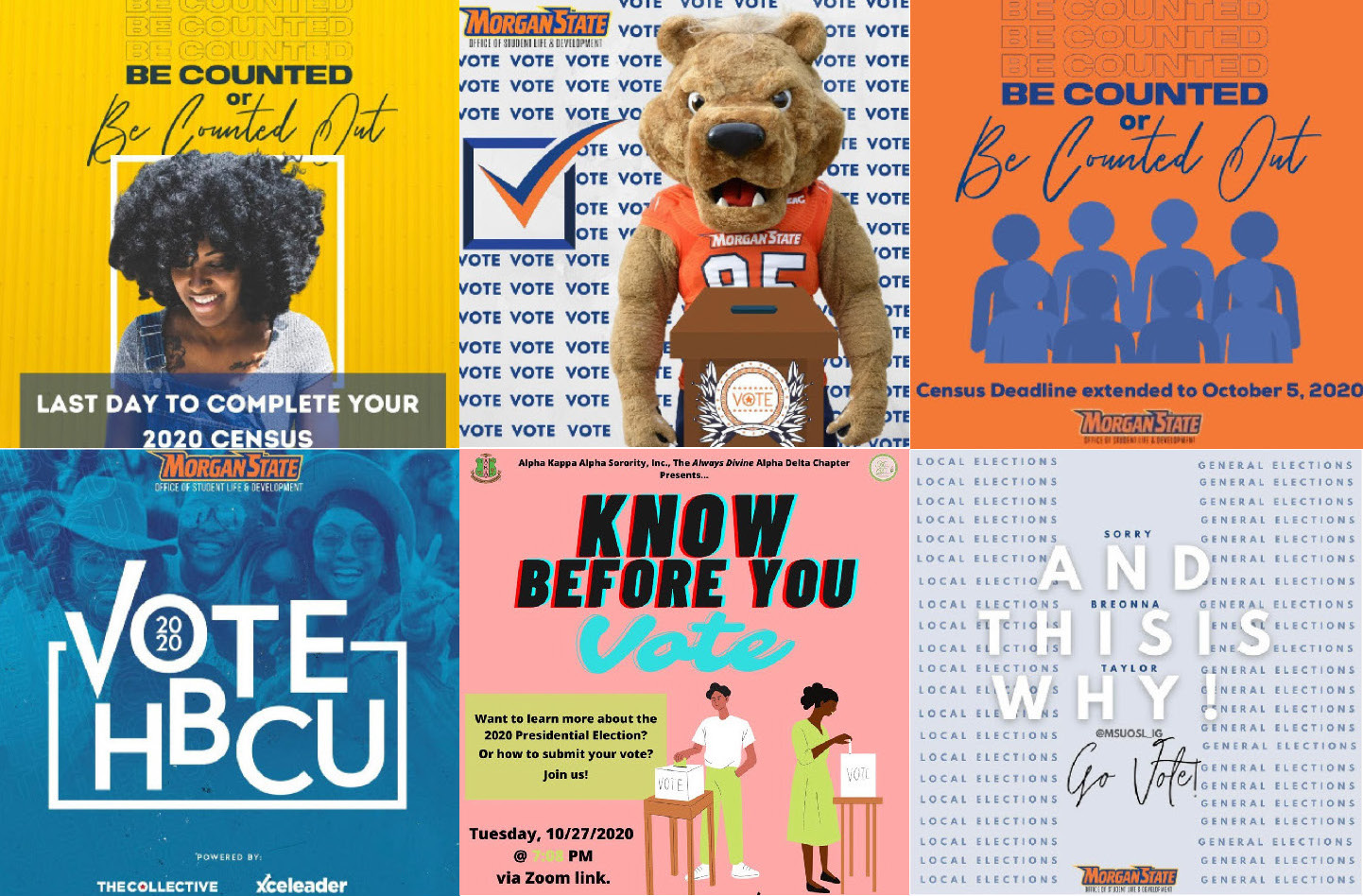 Adding to the voter-friendly atmosphere during the fall campaign and overall heightened awareness was Morgan State University's designation as an Early Voting and Election Day Voting Center for the 2020 General Election. As an official polling site, Morgan's OSLD was able to amplify its message and overall engagement about voter registration, while also providing convenient on-campus access to the ballot booth.
Through these efforts and more, MSU made a strong statement about the civic mission of higher education to prepare students to be engaged participants in our democracy and is excited to continue engaging students through 2021, 2022, and beyond.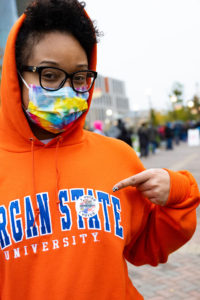 The mission of the Voter Friendly Campus designation is to bolster efforts that help students overcome barriers to participating in the political process. The institutions designated Voter Friendly Campuses represent a wide range of two-year, four-year, public, private, rural, and urban campuses. Notably, the list of designated institutions includes many Minority Serving Institutions and Historically Black Colleges and Universities, representing more than 3.5 million students.
NASPA is the leading association for the advancement, health, and sustainability of the student affairs profession. Its work provides high-quality professional development, advocacy, and research for 15,000 members in all 50 states, 25 countries, and eight U.S. territories.
Fair Elections Center is a national, nonpartisan voting rights and legal support organization that works to eliminate barriers to voting and improve election administration across the United States. Fair Elections Center's Campus Vote Project works with universities, community colleges, faculty, students and election officials to reduce barriers to student voting and helps campuses institutionalize reforms that empower students with the information they need to register and vote.
About Morgan
Morgan State University, founded in 1867, is a Carnegie-classified high research (R2) institution offering more than 126 academic programs leading to degrees from the baccalaureate to the doctorate. As Maryland's Preeminent Public Urban Research University and the only university to have its entire campus designated as a National Treasure by the National Trust for Historic Preservation, Morgan serves a multiethnic and multiracial student body and seeks to ensure that the doors of higher education are opened as wide as possible to as many as possible. For more information about Morgan State University, visit www.morgan.edu.
Media Contact(s):
Larry Jones or Dell Jackson, University PR
(443) 885-3022