Return to Harvard's Graduate School of Education Marks Fifth Consecutive Opportunity to Provide Key Insights on Presidential Leadership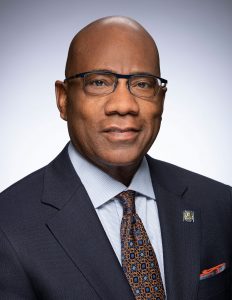 Morgan State University President David Wilson has accepted an invitation to speak at the Harvard University Graduate School of Education's Institute for Education Management (IEM), marking the fifth consecutive year he will deliver a lecture before the audience of higher education senior leaders. This year's address will take place on Wednesday, July 24, from 2-3:30 p.m. in Larsen Hall.
In keeping with previous IEM speaking engagements, President Wilson will further expound upon the perennial theme of higher education governance in his aptly titled lecture, "Reflections on Presidential Leadership." Session attendees will hear firsthand from an accomplished higher education leader as he provides keen insights, best practices and lessons learned during his more than 30 years of experience in higher education administration. IEM participants will also have the opportunity to exchange views and share leadership reflections.
The annual IEM lectures present an opportunity for the convening of senior-level administrators, institutional decision makers, and aspiring university presidents and chancellors from across the country. Participants engage with one another to address the breadth and expansive reach of today's university model and the myriad of challenges that institutions face in the remarkably transformative landscape of higher education.
IEM is an intensive, total-immersion experience that provides a rare opportunity for participants to assess their leadership skills, renew their commitment to higher education, and develop tangible strategies for long-term institutional success. It also addresses the critical stewardship role played by senior-level leaders at their institutions and provides them with a core set of conceptual tools for understanding both the quantitative and qualitative aspects of effective institutional leadership.
Dr. David Wilson is the 10th president of Morgan State University. He holds four academic degrees including an Ed.M. in educational planning and administration, and an Ed.D. in administration, planning and social policy, both from Harvard University.