The Baltimore Police Monitoring Team-Funded Report, One Year-Plus in the Making, Comes in the Wake of a 2017 Consent Decree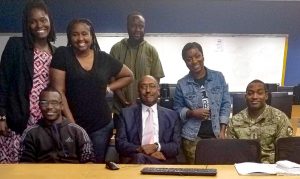 In a follow-up to the 2017 Consent Decree between the U.S. Department of Justice (DOJ), the City of Baltimore and the Baltimore City Police Department (BPD), Morgan State University's Institute for Urban Research (IUR) was commissioned to conduct a preliminary survey to evaluate community sentiment related to local law enforcement. After an extensive grassroots effort that began on Sept. 30, 2018 and concluded on June 30, 2019, the IUR released its data collection in a comprehensive examination: "Community's Experiences and Perceptions of the Baltimore City Police Survey Report." The release of the report's findings comes following the fifth anniversary of the death of Freddie Gray Jr.
After responding to a call for proposals, the Institute for Urban Research was selected by the Baltimore Police Monitoring Team to conduct the community survey. The study involved interviews of 645 survey respondents representing a large and diverse sample of people living in Baltimore City. Natasha C. Pratt-Harris, Ph.D., an associate professor and Criminal Justice Program coordinator of Morgan's Department of Sociology, Anthropology, and (Criminology/Criminal Justice), served as the principal investigator, directing a research team of coordinators and interviewers. The completed report was shared with the Baltimore City Police Department and the Monitoring Team. The entire report can be downloaded or viewed online.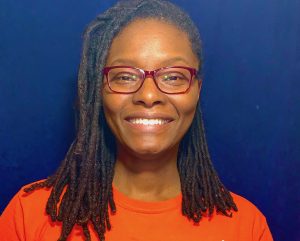 "Making a true assessment of the community's perceptions of and experiences with the Baltimore City Police Department required that our research team engage citizens by knocking on doors, approaching people on the street and collecting data by interviewing participants using an online survey," said Dr. Pratt-Harris. "We held numerous discussions about the data and the analysis with the Monitoring Team, the Baltimore Police Department and the Department of Justice. The report reflects the findings and gives voice to the community of survey participants."
Interviewees included residents of each of the nine Baltimore police districts who represented the diverse demographics and geographic locations of Baltimore. The interviewers probed participants for their opinions on various subjects related to policing in Baltimore, including safety, crime and satisfaction with the BPD as well as trust in the Department. Some of the key findings of the survey follow:
Public Safety and Crime: The majority of participants disagreed or strongly disagreed with the statement that BPD effectively reduces crime and keeps people safe.
Satisfaction with and Trust in BPD: Satisfaction with and trust in the BPD are low. However, participants reported feeling conditionally comfortable communicating with BPD "if and when they had to," depending on factors such as who initiated the conversation.
Police-Community Engagement: Participants were more likely to report that the BPD does not have a good working relationship with the community. However, participants reported wanting to build or improve relationships between BPD and their community.
Respect: Participants consistently reported that the BPD did not show respect toward civilians and that they themselves were more likely to treat the BPD with respect than with disrespect.
Fair and Equitable Policing: A majority of participants reported that they had observed BPD engaging in racial profiling, using excessive force and using verbally abusive language toward civilians.
Misconduct/Discipline: A majority of participants disagreed or strongly disagreed with the statement that BPD officers are effectively held accountable for misconduct.
Police Encounters: A majority of participants rarely or never encountered BPD officers themselves. Of those who described encounters with police, very few narrated encounters with officers engaging in routine activity (on patrol). The large majority narrated law enforcement encounters (e.g., call for service, traffic or street stop) that the study's authors categorized as routine.
"It is rare that African-American scholars are involved in the empirical assessment of citizen attitudes toward police departments in their community. These studies are often conducted by scholars who have little or no connection to the communities where the data are mined," said Raymond Winbush, Ph.D., research professor at Morgan State University and director of the IUR. "Morgan State's research on citizens' attitudes toward the Baltimore City Police Department following the 2015 death of Freddie Gray gives a quantitative roadmap by an HBCU as to how better policing can take place in large urban areas."
Morgan's Institute for Urban Research was established in 1978 and mandated by the State of Maryland to identify and research urban issues in the region, and, when relevant, share the information with policy makers. During its more than 40-year history, the IUR has conducted countless surveys of community attitudes toward state and private institutions. It focuses on survey research involving populations that are traditionally overlooked, underserved and rarely asked questions often asked of majority populations. Its eight-member staff reflects a diversity of disciplines so that robust "snapshots" of the studied communities and institutions are produced that maintain integrity and avoid biased stereotypes of Marylanders.
About Morgan
Morgan State University, founded in 1867, is a Carnegie-classified doctoral research institution offering more than 126 academic programs leading to degrees from the baccalaureate to the doctorate. As Maryland's Preeminent Public Urban Research University, Morgan serves a multiethnic and multiracial student body and seeks to ensure that the doors of higher education are opened as wide as possible to as many as possible. For more information about Morgan State University, visit www.morgan.edu.
MEDIA CONTACT(S):
Larry Jones or Dell Jackson, University PR
(443) 885-3022