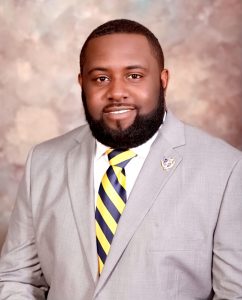 Danny T. Molock Jr., Ph.D., assistant coordinator for Morgan State University's Office of Student Life and Development (OSLD), has been selected to participate in the Association of College Unions International's (ACUI) inaugural Closing the Gap career advancement program. The new initiative is designed to increase the representation of professionals from traditionally marginalized groups in the upper ranks of higher education, particularly in the senior leadership of college student unions and student life. Dr. Molock joins 11 other university administrators from across the United States in this year's cohort.
A recent recipient of his doctoral degree in Higher Education (class of  2019), Molock is more than a familiar face on campus, he is deeply rooted here at the National Treasure. Molock is a Morgan alum (class of 2011) who is a valued asset to the daily affairs of student life and engagement within the offices of OSLD.
Often taken for granted, college and university student life programs and facilities play a vital role in their institutions by shaping and enhancing the campus experience. But diversity is often lacking in the leadership of these entities in this country, ACUI says, just as it is for other higher education administration posts as well as college and university faculty and staff.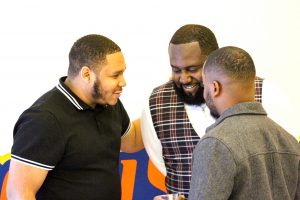 Closing the Gap is designed to support mid-career professionals with networking, educational opportunities, career development and community building. The kickoff of the program is scheduled for June 13. The participants will then engage in virtual learning through the end of February 2021, when they will attend the 2021 ACUI Annual Conference in New York City.
The Closing the Gap selectees were originally slated to attend ACUI's Aspiring Directors Institute at The Ohio State University in June, but that event was cancelled because of the COVID-19 pandemic.
Congratulations Dr. Molock on 'Closing the Gap' and representing Morgan on the national stage!