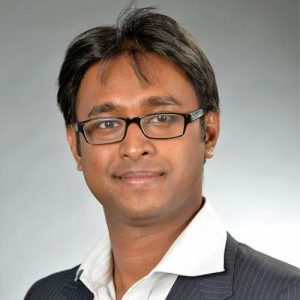 Morgan doctoral student Istiak A. Bhuyan, who is studying transportation engineering in the School of Engineering's Department of Transportation and Urban Infrastructure Studies (TUIS), has been named by the Lifesavers National Conference on Highway Safety Priorities as a 2019 National Traffic Safety Scholar (TSS). Along with this recognition comes the award of a $1,000 scholarship to attend the organization's 38th annual conference event being held in Louisville, KY, from March 31 – April 2, 2019. Istiak was one of 50 college students selected through a competitive, nationwide application process, to be awarded this honor.
The Lifesavers National Conference on Highway Safety Priorities is the largest gathering of highway safety professionals in the United States; bringing together a unique combination of traffic safety and public health professionals, researchers, advocates, practitioners and students committed to sharing best practices, research and policy initiatives. The annual event showcases the latest research, evidence-based strategies, proven countermeasures, and promising innovative approaches for addressing the nation's most pressing traffic safety problems. The goal of the TSS program is to showcase the diversity of opportunities in traffic safety and encourage students, regardless of discipline, to pursue a career in a dynamic field that draws from a variety disciplines from engineering, education and enforcement to communications, business, marketing, medicine, public health, political science, counseling, and more.
Istiak and his fellow scholars will be honored at a pre-conference reception being held on March 31, and will have the opportunity to participate in plenary sessions and workshops featuring leading experts covering such topics as distracted and impaired driving and walking; child passenger, pedestrian, bicycle, motorcycle, teen, and older driver safety; adult occupant protection; vehicle technology; law enforcement; commercial vehicles; roadway design and more.
In addition to pursuing his doctorate, Istiak serves as a research assistant working alongside Dr. Celeste Chavis at Morgan on her research with the Urban Equity and Mobility Center and at the University's National Transportation Center.
Congratulations to Istiak A. Bhuyan for being selected with this honor and representing Morgan State University on this national stage!