Students and Educators Recognize the "Transformational" Work of Helen Ubiñas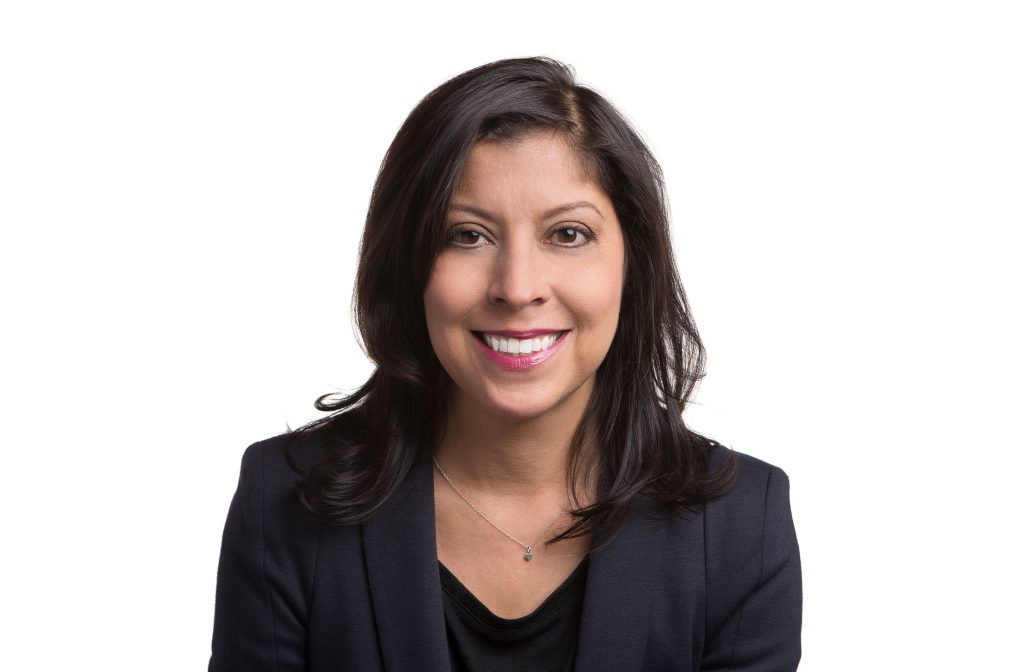 Morgan State University's School of Global Journalism & Communication (SGJC) announced it will award the 2018 Vernon Jarrett Medal for Journalistic Excellence to Helen Ubiñas, a columnist for the Philadelphia Media Network.
Ubiñas published a series of columns on gun violence and its impact on Philadelphia teenagers. She specifically followed a group of students at Parkway Center City Middle College High School who emerged as activists, calling attention to everyday gun violence and its devastating impact on young people of color in Philadelphia.
"First my students did not see themselves as particularly connected to the larger narratives about gun violence and student movements until they saw themselves in Helen's writing. Now they do," said Maureen Boland, a ninth-grade English teacher, who nominated Ubiñas for the award. Boland said as the result of Ubiñas' work, her students joined the National School Walkout, participated in The March for Our Lives in Washington, DC, and have spoken at numerous gatherings to vent their frustrations over the gun violence that is taking the lives of school-aged children in Philadelphia, nearly all of whom are black.
The Vernon Jarrett Medal is awarded to a journalist who has published or broadcast stories that are of significant importance or had a significant impact on some aspect of black life in America. An individual who was directly affected by the reporting cited in the nomination must nominate the journalist.
Ubiñas will be presented the Vernon Jarrett Medal and a check for $10,000 at a ceremony held at the National Press Club in Washington, DC on Sept 20.
Ubiñas is an award-winning columnist for the Philadelphia Inquirer, Philadelphia Daily News and Philly.com. Prior to Philadelphia, Ubiñas was a longtime reporter and columnist for the Hartford Courant, Connecticut's longest continuously published newspaper, where she was awarded numerous honors, including a team Pulitzer Prize for breaking news in 1999.
She received her bachelor's degree from Boston University and her master's degree from Trinity College. In 2000, she became the Courant's first Latina news columnist. In 2007, she was one of 12 US journalists awarded the prestigious John S. Knight journalism fellowship at Stanford University.
"I am honored and humbled to be the recipient of the 2018 Vernon Jarrett Medal for Journalistic Excellence.  As a journalist of color, I share the late Vernon Jarrett's mission to use journalism to explore, educate and elevate the stories of people whose voices get overlooked and ignored. This award will only inspire me to continue to use my platform to amplify their voices," said Ubiñas.
"The goal of the serious journalist is not only 'to seek truth and report it,' but also for their work to have a real impact. In awarding Helen Ubiñas the 2018 Vernon Jarrett Medal for Journalistic Excellence, we believe she has produced exemplary reporting on a troubling aspect of black life, the impact of gun violence on black schoolchildren in Philadelphia, that demands our attention and merits this recognition," said DeWayne Wickham, the SGJC dean.
"Few columnists in America can match Helen's tenacity, fearlessness and compassion, particularly in her reporting about the many victims of violent crime. The Jarrett Medal is a testimony to her courageous reporting and her unflinching pursuit of truth and justice," said Stan Wischnowski, Executive Editor and Senior Vice President of Philadelphia Media Network.
Detroit Free Press columnist Rochelle Riley is the finalist for the Jarrett Medal. Riley wrote a series of columns that pressured the City of Detroit to find another way to honor the memory of former heavyweight boxing champion Joe Louis after deciding to tear down the aging Joe Louis Arena. Members of Louis' family who nominated Riley, said Riley's work was the impetus for the decision to build a 26-mile Joe Louis Greenway around the Motor City. Riley will receive a check for $2,500.
The award is named for the late Vernon Jarrett, a pioneering African American columnist. Jarrett wrote for the Chicago Defender, the Chicago Tribune and the Chicago Sun-Times. In the late 1940s, he partnered with composer Oscar Brown, Jr., to produce "Negro Newsfront" the first radio news broadcast in the United States created by African Americans. He also founded NAACP's Act-So program, which encourages academic excellence among black youth, and he is a founding member and former president of the National Association of Black Journalists.
This is the second Jarrett award for a Philadelphia Media Network journalist. Last year, Mensah M. Dean was awarded the Jarrett Medal for his series of articles on Arthur Johnson, an African-American male, kept in solitary confinement for 37 years.
Previous Medal winners are Kirsten West Savali, a writer, cultural critic and associate editor of The Root, (2016) and Dr. Stacey Patton, then, a reporter for The Chronicle of Higher Education (2015).
The Vernon Jarrett for Journalist Excellence is funded by a grant from the Open Society Foundations.

About the School of Global Journalism & Communication
The School of Global Journalism & Communication, created in July 2013, is led by founding Dean DeWayne Wickham, a former columnist for USA TODAY and a founding member and former president of the National Association of Black Journalists. The school is dedicated to giving voice to people who struggle to contribute to the public discourse that shapes the nation and the world through innovative teaching, cutting-edge research and exemplary service to Maryland, the nation and the world. The school seeks to instill students with the skills, knowledge and training necessary to become effective communicators and to add to the diversity of thought in the media.
About Morgan State University
Morgan State University, founded in 1867, is a Carnegie-classified doctoral research institution offering more than 100 academic programs leading to degrees from the baccalaureate to the doctorate. As Maryland's Preeminent Public Urban Research University, Morgan serves a multiethnic and multiracial student body and seeks to ensure that the doors of higher education are opened as wide as possible to as many as possible. For more information about Morgan State University, visit www.morgan.edu.
MEDIA CONTACT:
David Marshall
443-885-3648