Maryland Governor Larry Hogan Commits Annual Appropriation of $3 Million to University's Operational Budget to Fund Research to Combat Disparities in Communities Statewide
BALTIMORE — Morgan State University—Maryland's Preeminent Public Urban Research University—announces plans to launch the University's first-ever Center for Urban Health Equity. Housed within the University's School of Community Health and Policy (SCHP), the new center will engage in research to address health inequities in Maryland. The initial launch of the Center for Urban Health Equity at Morgan is being made possible through funds recently received from philanthropist MacKenzie Scott and maintained by way of an annual $3 million appropriation commitment from the State of Maryland to the University's operational budget. For its part, Morgan is dedicating $500,000 from the historic Scott gift to get the new center started, while the majority of the remaining funds have been placed into an endowment to support other strategic initiatives for future generations.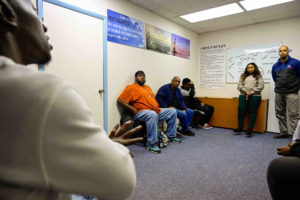 "On the heels of receiving the historic gift from MacKenzie Scott, we are taking immediate action placing these resources to purpose in addressing some of the disparities and conditions identified by Ms. Scott in her call for more to be done to assist the most vulnerable in our communities," said President David Wilson. "We appreciate the State of Maryland's support in ensuring that this effort will be a priority for years to come with the establishment of the new Center for Urban Health Equity at Morgan. The Center, which is essential to our University mission, allows us to leverage the expertise of our world-class faculty and researchers in collaboration with our government partners."
The Center for Urban Health Equity at Morgan will occupy a unique space among the existing state supported centers. Notably, the Center will be designed to focus on community-driven interests allowing maximum research energy and effort for immediate allocation and response to the root issues that influence—and in many cases, perpetuate—health disparities. The University plans for the Center's research to be transformative, disruptive, innovative and, most critically, impactful. The Center will also seek to provide leadership to a coordinated effort committed to bringing diverse thought and perspectives around establishing a proactive framework for health equity throughout the state and beyond.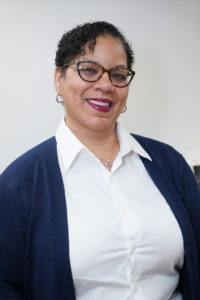 "On behalf of the committed faculty and student researchers within the School of Community Health and Policy, we are grateful and extremely excited to have the support of our University and State leadership, as well as the necessary funding needed in order for this effort to become a reality. While being housed in our school, it will be a center that will incorporate every college/school on campus and have extensive and essential involvement of communities and other stakeholder groups beyond the University's walls," said Kim Dobson Sydnor, dean of the School of Community Health and Policy. "Having the potential to benefit people, communities, organizations, and agencies statewide, will be immensely beneficial. I personally look forward to the work, the collaborative relationships, and the impact that will emerge over time and feel confident that, implemented as envisioned, this will be a worthwhile investment of state resources."
Nationwide, American cities are struggling with the many problems that have beset communities since the industrial flight/post-civil rights movement of the 1950s and '60s, resulting in chronic disinvestment in entire communities where, notably, people of color and the poor remain in concentrated areas living less healthy lives than other members of society, while additionally having fewer privately or publicly vested opportunities to do so. According to data from Maryland's 2018 health disparities report, there are persistent Black-White gaps in major health areas. And the social health equity determinants—such as housing, criminal justice, educational opportunity, individual and community wealth are the sources of the disparities requiring the most systemic change.
There are currently two other centers for health equity in Maryland—one at Johns Hopkins University and the other at the University of Maryland, College Park. In establishing a third at Morgan, with its deep roots in Baltimore City and relationships across Maryland, it presents the State with a unique opportunity to leverage the University's credible voice in research and practice and results-proven public health approach. The Center's applied research will be designed to provide useful scholarship through transdisciplinary approaches and in collaboration with community partners. The work the Center produces will be based on a framework of social determinants of health with the research going well beyond disease research and designed to prevent and redress root causes of health inequities and proactively work to establish heath equity.
SCHP has also been at the forefront of the University's response to COVID-19 and ongoing campus preparations and safety efforts. Since the start of the COVID-19 pandemic, SCHP researchers have been working with and collaborating with communities and agencies throughout Baltimore to mitigate the dangers of the virus and educating on how to stop spread.
About Morgan

Morgan State University, founded in 1867, is a Carnegie-classified doctoral research institution offering more than 126 academic programs leading to degrees from the baccalaureate to the doctorate. As Maryland's Preeminent Public Urban Research University, Morgan serves a multiethnic and multiracial student body and seeks to ensure that the doors of higher education are opened as wide as possible to as many as possible. For more information about Morgan State University, visit www.morgan.edu.
# # #
Media Contact(s):
Larry Jones or Dell Jackson, University PR
(443) 885-3022