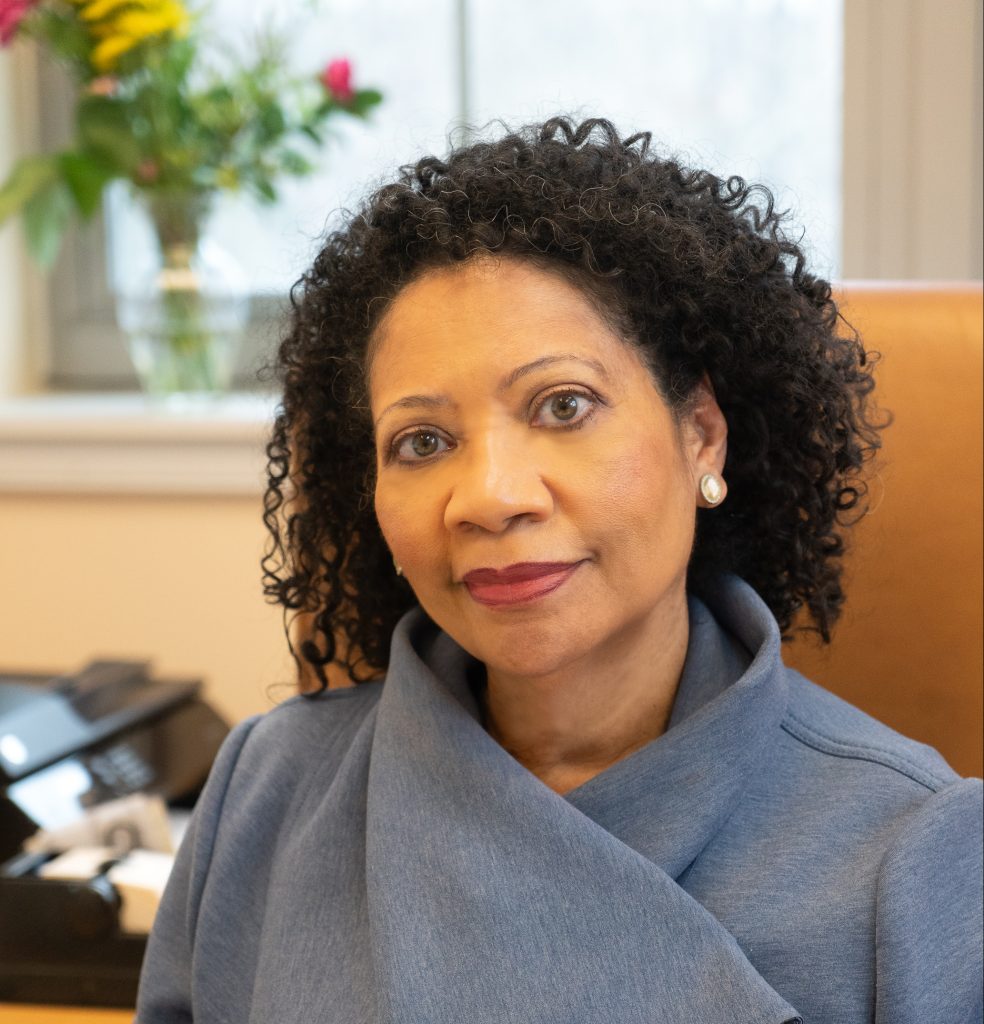 Dr. Glenda M. Prime Appointed to Provide Leadership and Direction Following Retirement of School's Long-time Dean
Morgan State University President David Wilson has named Glenda M. Prime, Ph.D. as the new dean for the School of Education and Urban Studies (SEUS). The appointment comes following the retirement of the school's long-serving dean, Patricia L. Welch, Ph.D. and upon the recommendation of the Interim Provost and Senior Vice President for Academic Affairs, Anna McPhatter, Ph.D., after an extensive national search.
Dr. Prime, who most recently served as a full professor at Morgan and the chair of the Department of Advanced Studies, Leadership and Policy, has been with the University since 1999. During her tenure at Morgan, she served in numerous professorial and administrative capacities, including as an associate professor and coordinator of Graduate Programs in Mathematics and Science Education (1999 to 2008) and as acting chair of the Department of Advanced Studies, Leadership and Policy until assuming the position permanently in 2009.
"When we embarked on a national search to replace someone as renowned as former Dean Patricia Welch, I knew that we had our work cut out for us. However, sometimes the best person for the job is already working for you and on this occasion, that person was Dr. Glenda Prime," said President David Wilson. "Dr. Prime not only brings to the role of dean a wealth of experience and intimate knowledge of what makes the School of Education and Urban Studies great but also the respect of her peers and a shared vision for where the school should go in order to prepare the students of tomorrow."
"Urban learners within the K-20 spectrum face a myriad of challenges – some old, some new – that demand bold and innovative approaches to teacher preparation, research that seeks answers to some of the most persistent problems of outcomes disparity, and the formation of effective partnerships between higher education and the K-12 sector," said Dean Prime. "I am committed to unlocking the full potential of the faculty, staff, and students of the School of Education and Urban Studies in the pursuit of these goals."
Dean Glenda Prime holds a Bachelor of Science degree in Chemistry, Biology and Statistics in addition to a Master of Arts and Ph.D. in education, all from the University of the West Indies in St. Augustine, Trinidad. Her research and publication in science education and technology education have received international recognition leading to numerous invited presentations and keynote addresses at scholarly venues in the UK and several other European countries. Her most recent publication is a 2019 edited volume titled, "Centering Race in the STEM Education of African-American K-12 learners." The volume argues that the racialized experiences of African American children must play a central role in how and what they are taught in STEM, an approach which she calls "race-visible pedagogy."
SEUS houses three departments: Advanced Studies, Leadership and Policy; Teacher Education and Professional Development; and Family and Consumer Sciences. The school has an enrollment of more than 1000 students in a total of 12 undergraduate and graduate degree programs, and currently produces the largest number of doctoral degrees of any other department in the university. The school's mission is to prepare a culturally and ethnically diverse student body to serve with distinction in the field of education and urban studies. SEUS graduates hold prominent positions in education in the state and across the nation, including community college presidents, university faculty and school administrators and classroom teachers. The school's former dean Patricia Welch, Ph.D., retired from Morgan State University in December of 2018 following 29 years of service.
About Morgan
Morgan State University, founded in 1867, is a Carnegie-classified doctoral research institution offering more than 100 academic programs leading to degrees from the baccalaureate to the doctorate. As Maryland's Preeminent Public Urban Research University, Morgan serves a multiethnic and multiracial student body and seeks to ensure that the doors of higher education are opened as wide as possible to as many as possible. For more information about Morgan State University, visit www.morgan.edu.

MEDIA CONTACT(S):
Larry Jones or Dell Jackson, University PR
(443) 885-3022