Planning for the Best…Preparing for the Unknown 
Dear Morgan Community,
This fall 2020 semester was not what we had hoped for following the developments that transpired last spring. As many of you are aware, it was our intention to reopen the campus, have our students move back and begin offering some of our classes face-to-face. Those plans to reopen were unfortunately interrupted when the deadly virus we've been combatting for the past nine months refused to subside. Soon, we will arrive at the one-year anniversary of living with the coronavirus disease (COVID-19), and despite all of the challenges throughout this pandemic, Morgan's resilience has endured.
With the fall semester nearing its end, we must now pivot and turn our collective attention to preparing for what comes next. Recently, I held a special virtual Town Hall meeting to begin unveiling to the Morgan community our proposed plans for the spring 2021 semester following approval from Morgan's Board of Regents. As a part of that discussion, I communicated our intention to reopen the campus in a safe, controlled and strategically thoughtful manner that takes into consideration all of the available science and data put forth by healthcare officials.
For this task, I once again called upon our Campus Reopening & Readiness/Preparedness Committee (CRRPC) and empowered them to devise a comprehensive plan that focuses on health and safety and would enable the University to welcome students, staff and faculty back to campus for spring semester instruction. Comprising administrators, faculty, staff and student leaders, the CRRPC leaned heavily upon the available health science, an understanding of the current environment, lessons learned and new testing capabilities to put forth an effective and pragmatic way forward that would allow us to return to our Fair Morgan.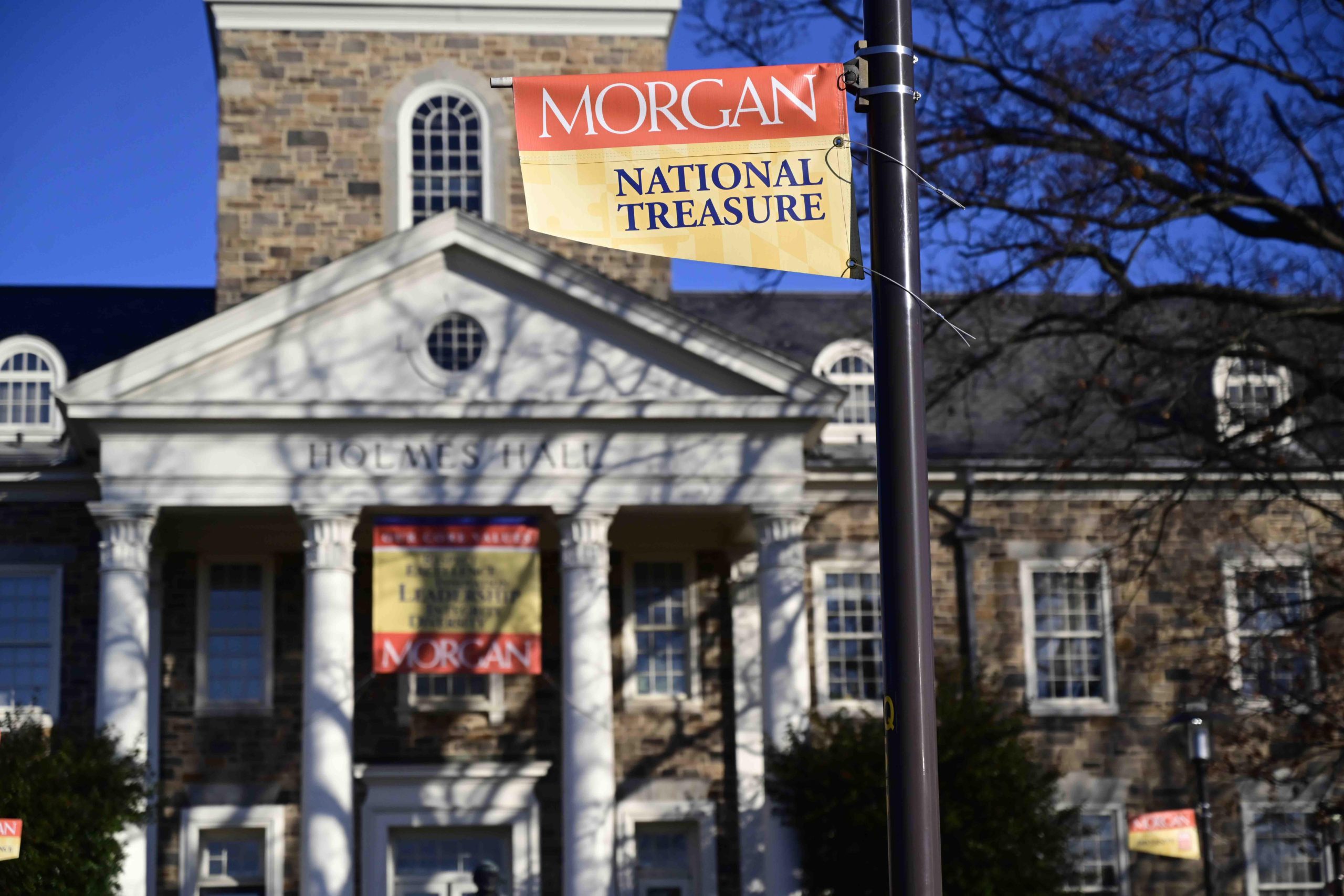 As we suggested in preparation for last fall, this will be a multi-phased approach to reopening for the spring semester, and it will be done in alignment with State and local orders and in adherence with the guidance provided by the Centers for Disease Control and Prevention (CDC). With this in mind, Morgan State University has committed to the following key decisions:
SPRING 2021 CAMPUS REOPENING PLAN
Health & Safety
The University Health Center (UHC) will be the designated point of contact for coordination with local and State health officials for all matters pertaining to testing, temperature checks, contact tracing, case reporting and mitigation management (quarantine plans). The UHC, along with the University Counseling Center, will also incorporate telehealth, online appointments and rapid triage into its operational plans.
Before the reopening of the campus, there will be thorough sanitizing of campus facilities, including classrooms and common/public spaces with scheduled routine maintenance throughout the semester. There will also be increased availability of hand sanitizer and disinfectant wipe stations throughout the campus.
Everyone (students, faculty, staff) has received a "Campus Care Package" by mail, consisting of complimentary supplies, such as face coverings, hand sanitizer and health tips. Everyone on campus will be required to wear a face mask for safety and participate in mandatory COVID-19 testing.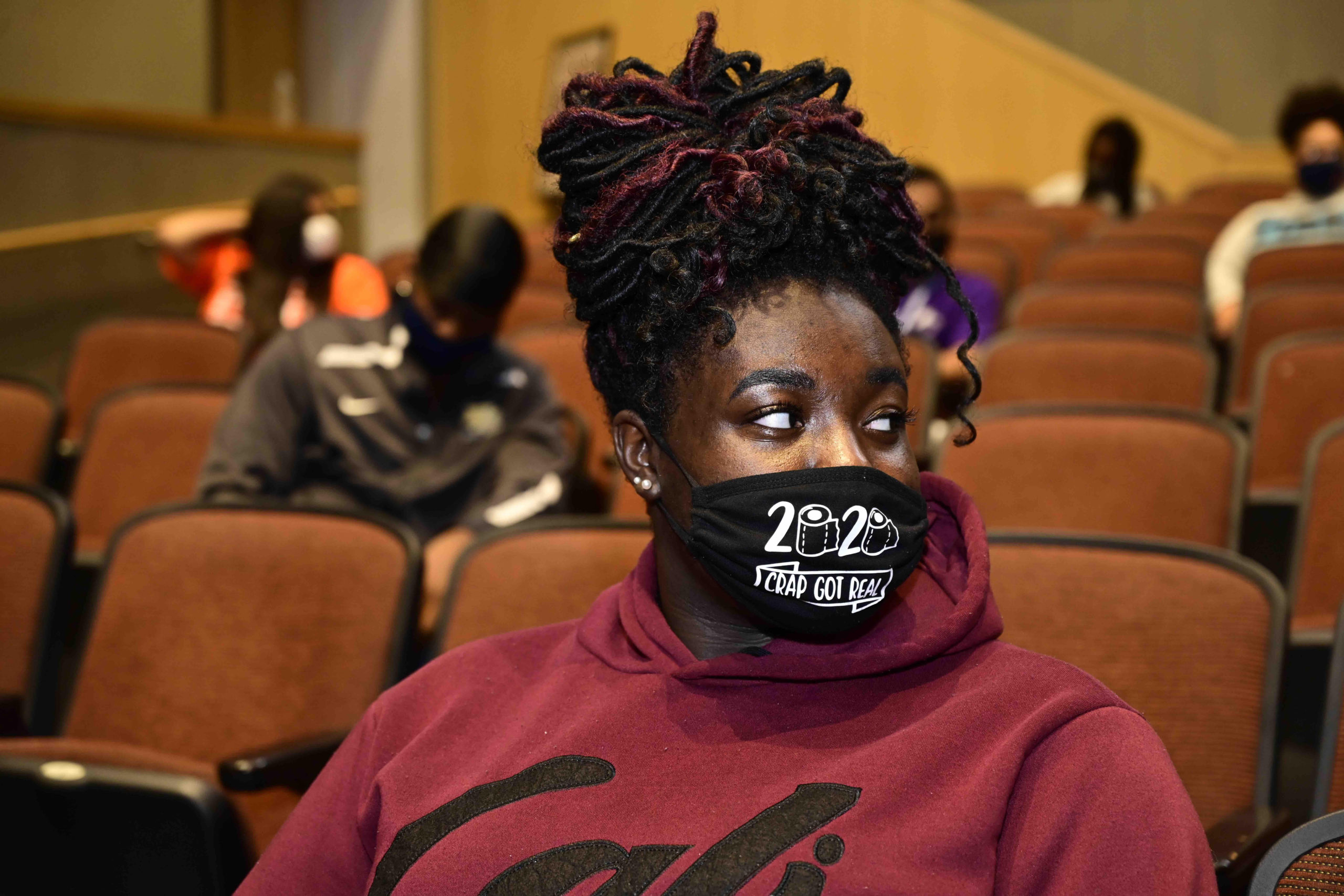 Campus classrooms, dining halls and the canteen, as well as specified entrances/exits, will be modified to support appropriate physical distancing. In some high-traffic service areas and instructional spaces, Plexiglas barriers will be installed.
Signage to support reinforcement of CDC guidelines will be posted throughout the campus. The signage, which will include directional and distancing markers, will be used to encourage physical distancing.
Morgan's online COVID-19 education and safety protocol training module will serve as the educational platform for the campus. In addition, the University will utilize the "GatherSmart" mobile app, making it available to everyone on campus, to support trackable daily self-reported screening. The app can also be used to verify screening has taken place, if needed, for in-person monitoring.
Health Ambassadors will serve as campus peer mentors and health information resources for students and faculty.
A revamped Campus Health and Safety Team will be in place to oversee all relevant implementation aspects of the Spring 2021 plan and will coordinate inter-division communications.
Weekly campus testing and positivity rate data will be shared and made accessible to the campus community via the University's online COVID Update page.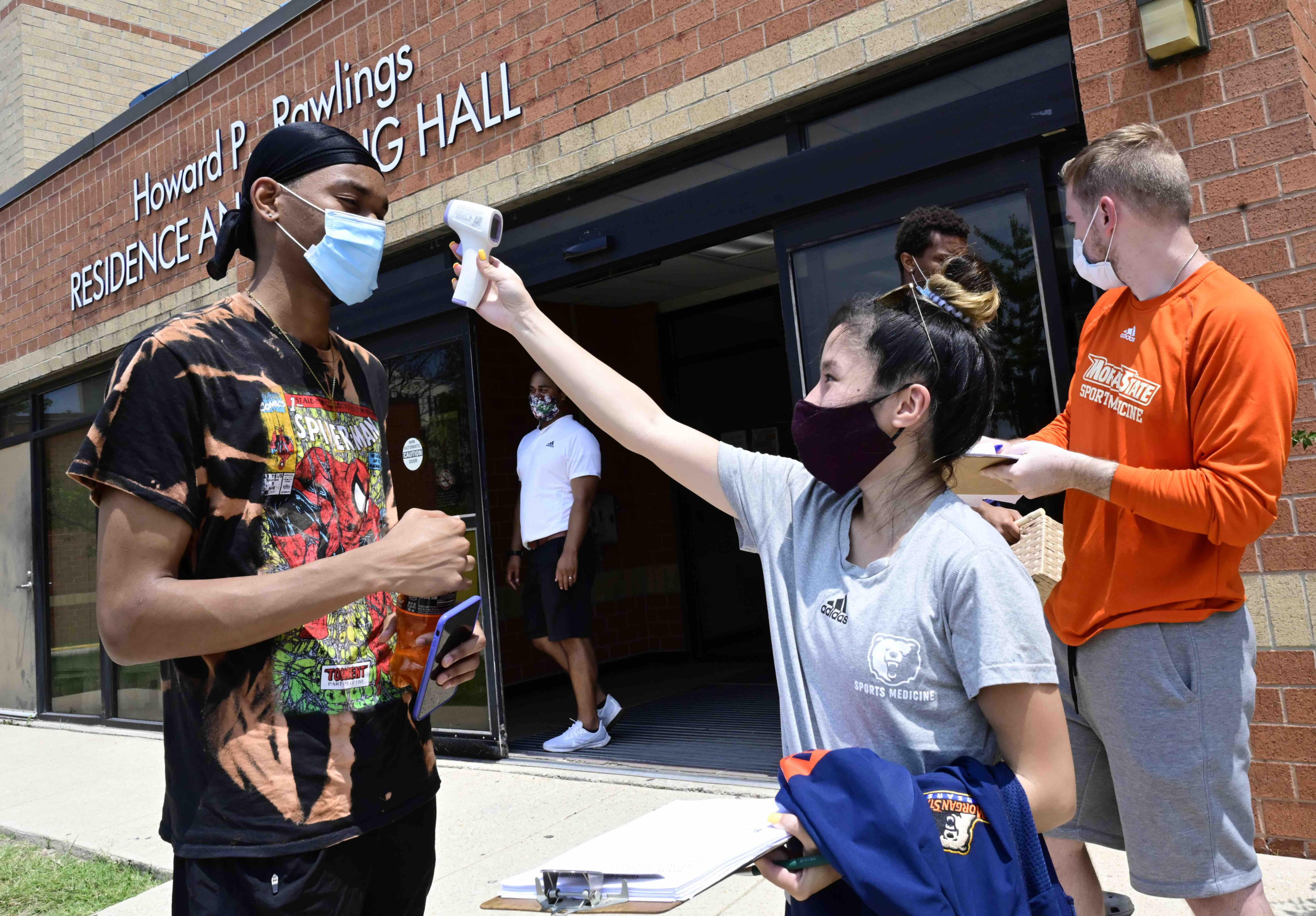 Instruction/Academics
The academic calendar for the spring is planned to begin slightly later than originally scheduled, with a Feb. 1, 2021, start of classes and an ending date of May 15, 2021.
To support health and safety, students accessing the campus will be organized according to academic cohorts.
Instructional delivery will remain primarily remote or online. However, hybrid courses with some face-to-face instruction will be offered based on critical courses needed for various academic majors. Faculty preference and other input greatly influenced the instructional modality for all course offerings. Approximately 125 faculty members requested to offer their courses with some face-to-face instruction.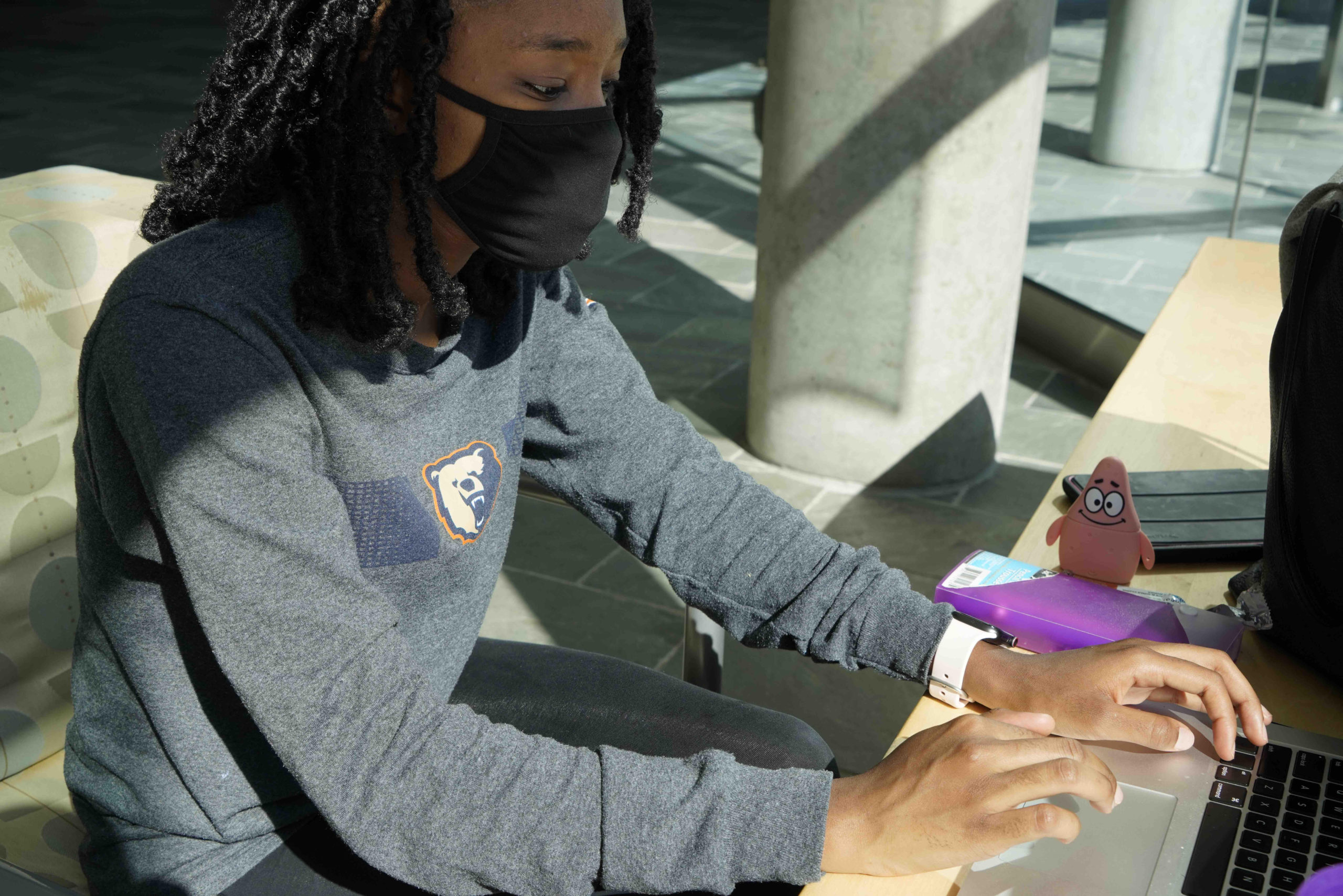 All students and faculty will be afforded the opportunity to continue utilizing the Pass/Fail (PS/FL) grading system.
Graduate students involved in theses or dissertation research will be allowed access to research facilities as needed.
Faculty and students on campus will receive appropriate personal protective equipment (PPE) as dictated by the nature of the course. Faculty will include in each syllabus the desired health and safety compliance behaviors for classes being taught in hybrid mode.
The University will continue to provide technology training and support for all faculty and students where needed
Research (particularly lab-based research requiring access to essential on-campus facilities) will be conducted in compliance with current federal and State regulations and guidelines.
Academic buildings will be opened only to meet the needs of faculty and students participating in research or instruction. A complete listing of academic buildings that will be open and their associated hours of operation during the spring semester will be published on the university website.
All study abroad programs for the Spring 2021 semester will remain suspended.
Students will be allowed to work remotely to fulfill employment requirements for assistantships, fellowships, work study, work aid, undergraduate research, etc.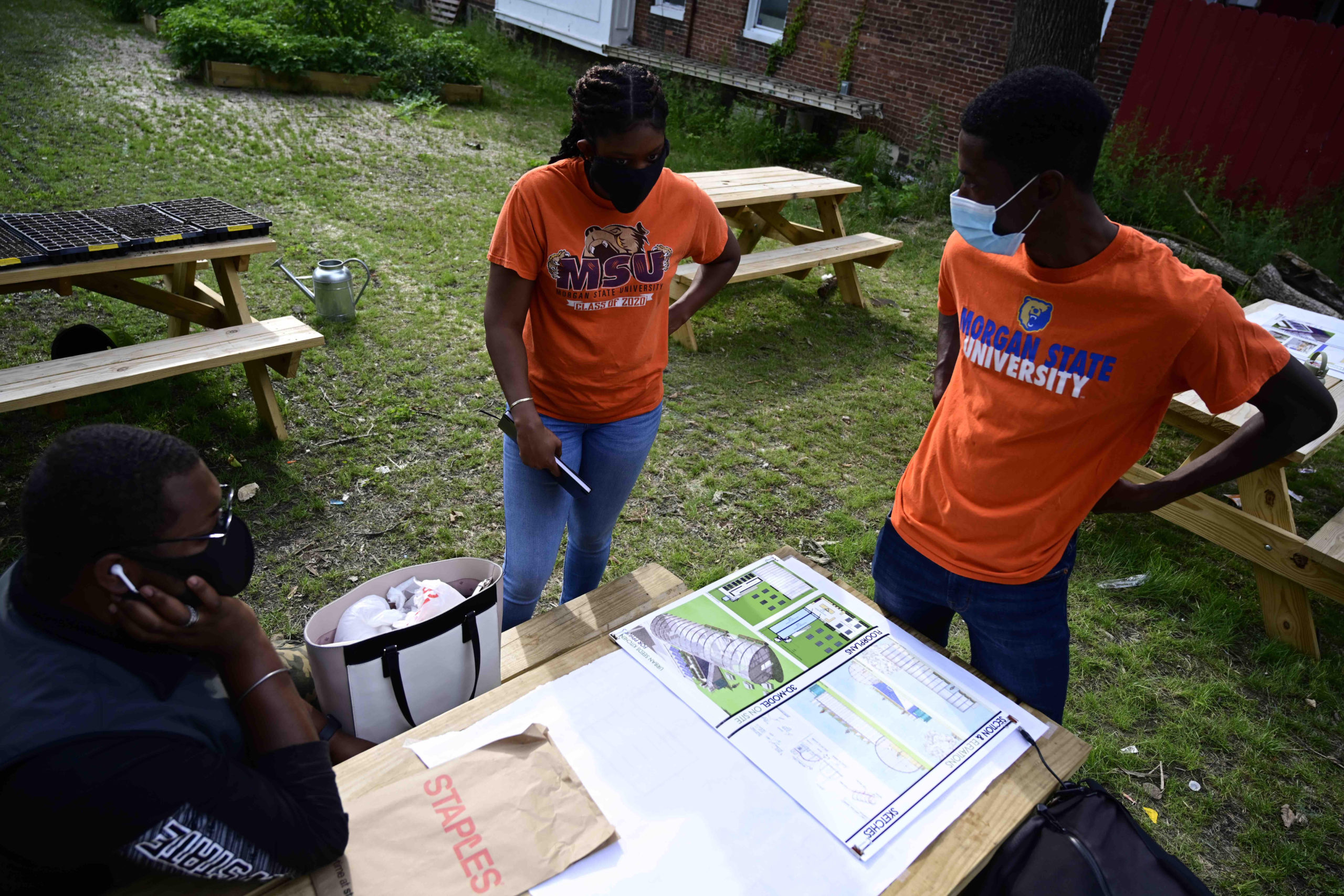 Campus Life
On-campus housing capacity will be reduced significantly because of the conversion of many multi-occupancy rooms to single occupancy. The University is preparing for approximately 1,000 students to reside in University-managed housing.
On-campus housing assignments will be based upon timely receipt of application submissions according to designated academic majors as well as requests for special accommodations. To be considered, students are urged to apply online for housing. Student move-ins will be a managed process (scheduled by appointments) with an expected starting date of Jan. 23, 2021.
Some consideration of double-occupancy requests will be given. For rooms with more than one occupant, social distancing configurations, which may include the placement of dividers, will be implemented.
All students in residential housing will be required to sign the University's Pandemic Housing Agreement and acknowledge the Community Responsibility Social Compact agreement.
The majority of student activities campus-wide will be delivered in a virtual format. On-campus, structured student activities will take place under safe social distancing protocols.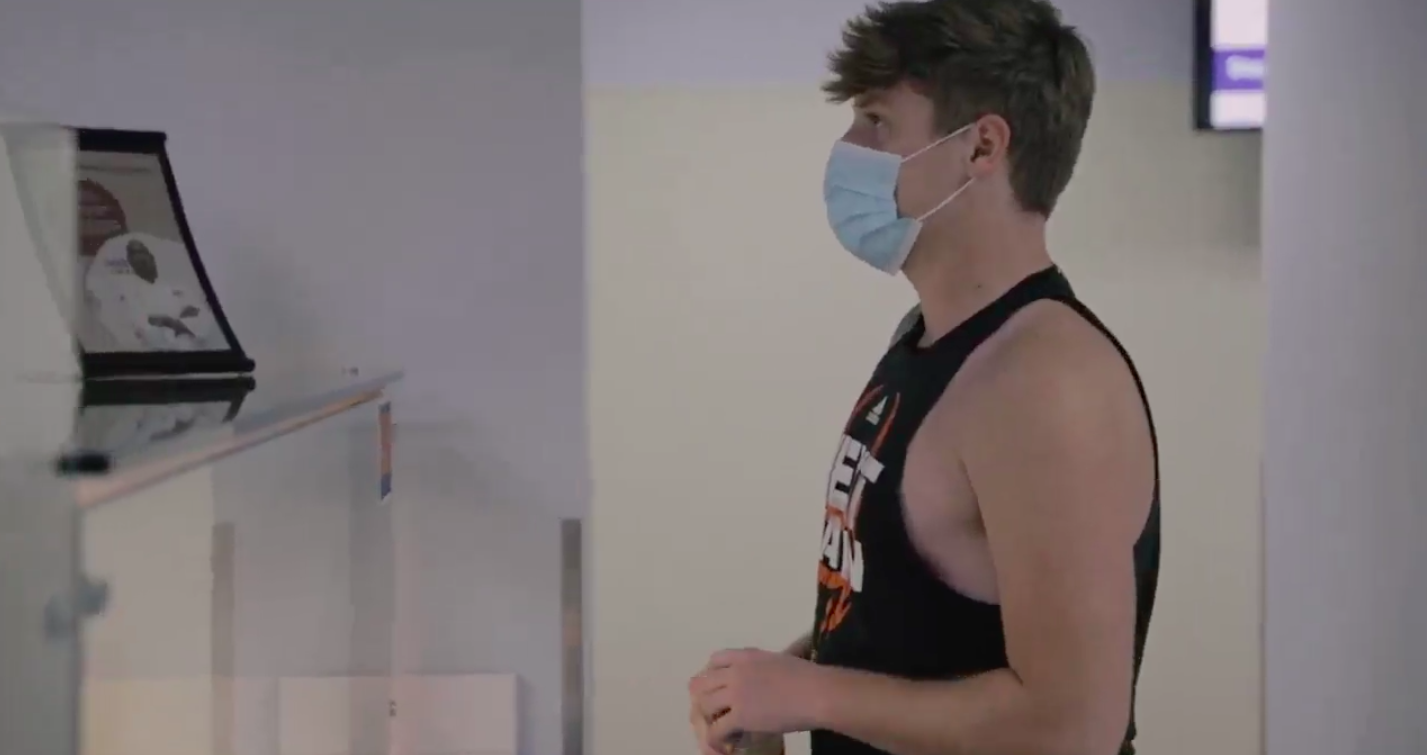 Dining services will be adjusted to accommodate a lower-density model consisting of limited dine-in options with social distancing protocols in place and increased 'grab & go' meal options.
Students will still not be allowed to have visitors on campus.
Transportation (shuttle buses or vehicles) will be operational to support movement of students to and from off-campus residential housing. The health of all drivers will be protected with appropriate PPE, use of barriers, and scheduling to reduce density, as well as protocols to ensure sanitation standards are met.
The University Chapel will continue to deliver services in a remote format. The Hurt Gymnasium will be accessible by reservation to students and staff who have registered for access to campus and have been cleared via testing.
The University is planning to host the postponed Spring 2020 and Fall 2020 Commencements, along with the upcoming Spring 2021 Commencement, in-person, during a special Commencement Week scheduled to be held following the conclusion of the spring semester. More details will be provided as they become available.
Our People
The return to campus for University staff will be in alignment with State of Maryland guidelines and labor regulations. At this time, telework policies remain in effect, with staggered work schedules for those unable to participate in telework. Staff return to campus will be implemented incrementally, based on conditions and directives from the State of Maryland.
The University has obtained the necessary personal protective equipment (PPE) and will provide it to all frontline essential employees as needed to carry out their duties.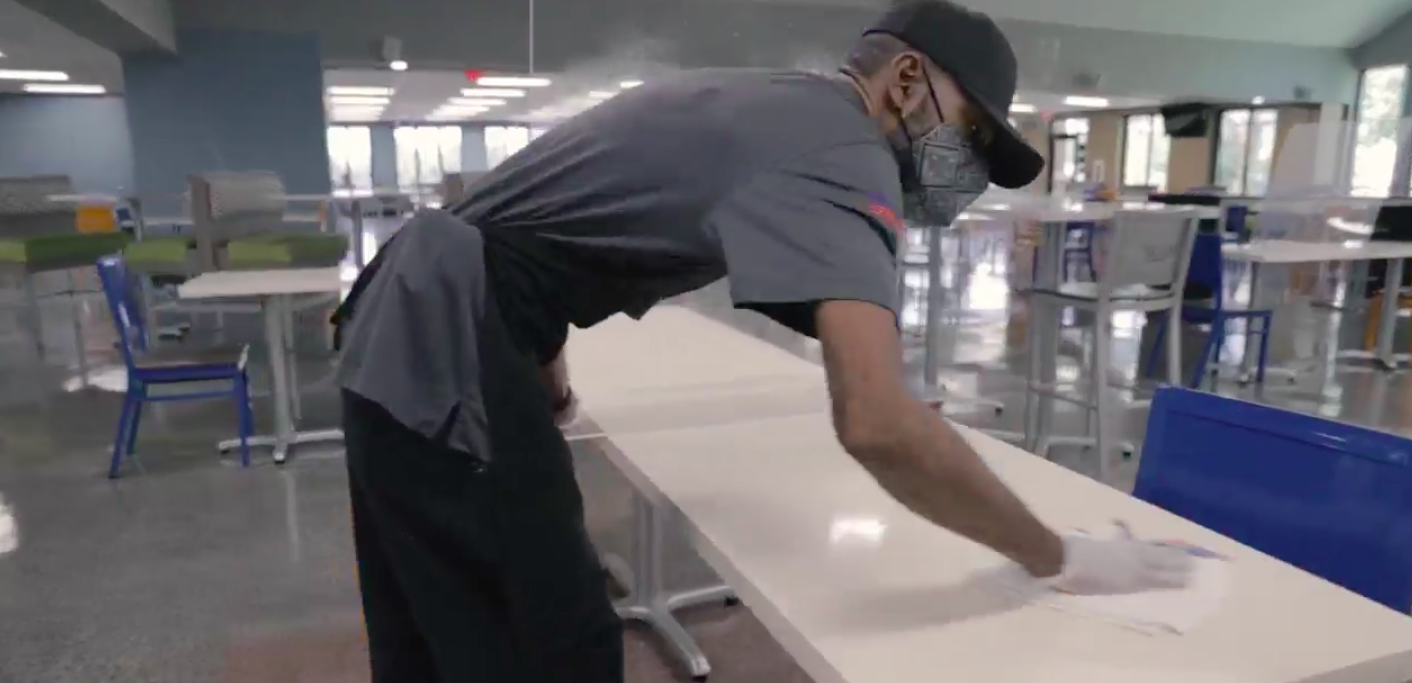 CDC guidelines regarding high-risk employees, as well as State of Maryland guidelines and labor regulations, will be applied to determine an individual's capacity to work on-campus and as a guide for other employment decisions.
Telework policies will remain in effect, with telework schedules in place where appropriate, along with staggered work schedules to achieve reduced population density on campus.
Staff will receive training on safety and prevention strategies commensurate with their roles and responsibilities. All staff (administrative, faculty and Physical Plant) will be required to sign a Social Compact.
Please understand that although we want to reopen for the spring semester, this is all contingent upon where things stand with the pandemic in the lead-up to reopening and what the circumstances are in our city and state. In the event that the situation is not where it needs to be to allow the safe reopening of our campus, we will need to forgo these plans and look toward a continuance of our fall operations and protocols.
A lot of time, effort and thought has been invested in the development of this updated plan for the spring. I extend my gratitude to the members of the Campus Reopening & Readiness/Preparedness Committee. Since the start of the COVID-19 pandemic, our University has been continuously planning and adapting to the changing circumstances.
In the time since we were first introduced to COVID-19, we have become better informed and more familiar with how the virus works. In this same span, the testing has gotten better, behaviors have changed because of expanded education, and a viable vaccine is on the horizon, so things are beginning to look hopeful. But we are not out of the woods yet and will not find our way to clear ground unless each and every one of us does our part to help the situation:
Wear your mask (properly).
Continue to be safely social, avoiding large crowds.
Wash your hands frequently.
In the weeks to come, additional information and more details will be shared before your return to campus to ensure all protocols are known and everyone is fully compliant. The University will continue to monitor the situation with the pandemic daily and revisit our decision to reopen in the spring no later than Jan. 5, 2021.
Always remember, we are one community (staff, students and faculty), and together we are #MorganStrong.
We appreciate your patience and understanding during these extremely trying times and look forward to the day when we can welcome you back in person!
Sincerely,
David Wilson,
President