Dr. Oscar Barton, Jr., dean of the Clarence M. Mitchell, Jr., School of Engineering (SOE), was recently elected to the Missouri S&T Board of Trustees effective March 2021.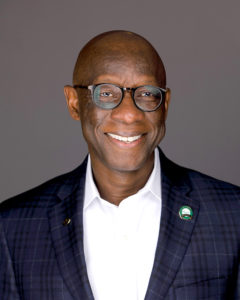 In this role, Barton will serve alongside S&T alumni and a collective of engineering thought-leaders from the professional and academic arenas. He will serve on the Academic Affairs Committee. Leveraging the S&T Board appointment, Dean Barton aspires to foster cross-disciplinary and joint programs among the two recognized engineering schools. His term on the board will span up to six years (two 3-year terms).
Dean Barton, accomplished for his research on the development of approximate closed form solutions for linear self-adjoint systems, those that govern the responses of composite structures, and the analysis of dynamic systems, was named dean of Morgan's SOE in June 2020 following a five-month, highly competitive national search. Prior to Morgan, Barton was a  professor and founding chair of the Department of Mechanical Engineering at George Mason University's Volgenau School of Engineering and completed a well-appointed 22-year career at the U.S. Naval Academy.
The 29-member Board of Trustees meets quarterly in fulfillment of the Board's mission of consultancy, ambassadorship and sponsorship providing counsel and guidance to the Board's Executive Committee.
Congratulations Dean Barton on your appointment and stewardship of Morgan's School of Engineering.