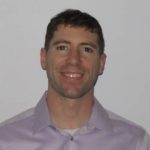 Congratulations to William "Chris" Schoenster, a Morgan graduate student from the Landscape Architecture Program in the School of Architecture and Planning. In a recent international design competition held at the 2018 Indian Society of Landscape Architects (ISOLA) annual conference, Schoenster received top honors for his entry, "The Shore Thing," in the "Reimaging Landscape: Resilience" category.
Schoenster's winning effort presented a critical inquiry into exploring the universal replicability of living shorelines in India. His aptly titled submission, "The Shore Thing" expounded upon an increasingly popular and effective coastal restoration strategy that combats erosion from perpetual waves, storm events and floods, while improving water quality and safe harbor for marine habitat.
Praise for the award-winning entry was best captured in the competition judge's assessments, including "Appropriate site selection supported by good documentation of all layers leading to a contextually suitable, people-oriented design & policies," and "Absolute connection between existing and proposed. Meets objective and criteria."
Dr. Archana Sharma, associate professor of the Landscape Architecture graduate program in the School of Architecture & Planning served as the Lead advisor on the project, with contributions from Professors Sarah Trautvetter and John Leonard.
This spring, Schoenster plans to continue his investigations in urban ecological systems enhancement, waterfront and post-industrial site revitalization through his master's project. Schoenster also serves as the president for the Morgan student chapter of the American Society of Landscape Architects.
Chris Schoenster's competition submission: