Morgan State University's School of Global Journalism and Communication's Department of Strategic Communication (SCOM) has been named by PRWeek as one of five national finalists for Outstanding Education Program.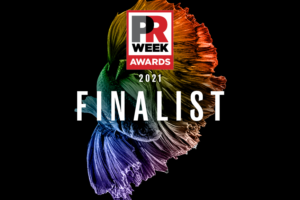 The prestigious industry honor recognizes the achievements of university programs in public relations and communication. PRWeek is the leading periodical of the public relations industry. A nod from the publication, even as a finalist, is considered a national mark of excellence for any academic program.
"This is a reflection of the excellent work in SCOM," said DeWayne Wickham, dean of The School of Global Journalism and Communication. "It speaks well of the accomplishments of our talented students, and the department's faculty and staff who work extremely hard for student success."
A nationally distinguished panel of judges comprised of executives from agency, corporate, nonprofit, education, and government sectors evaluate programs based on career preparation, curriculum innovation, quality, accomplishments of faculty, and demonstrated impact on the industry. This is SCOM's first entry in the annual contest.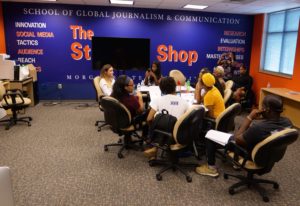 "When you look at what our students are doing in their internships, in the student-run PR agency, and in the jobs and graduate schools they are entering after graduation, it is a testimony to both their talent and their preparation," said David Marshall, SCOM professor and chair. "I'm grateful not just to our dedicated faculty and staff, but also to our industry partners who have invested in our program by providing our majors with some great experiential pre-professional opportunities."
There were several innovative curriculum initiatives that caught the judges' attention. Students in all required SCOM classes must earn an embedded industry certificate as a condition of completing classes.  All SCOM majors must produce an ePortfolio of polished work-ready materials each semester to pass any class.
The winner in the Outstanding Education Program category will be announced on March 18, 2021 at the PRWeek Awards Gala.
The other education finalists are: DePaul University, NYU School of Professional Studies, University of Alabama, and The University of Florida.