American Association of Family and Consumer Sciences Accreditation Marks First for Program in its History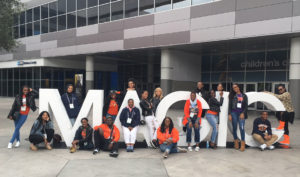 BALTIMORE – Morgan State University's School of Education and Urban Studies (SEUS) Department of Family and Consumer Sciences (FACS) was awarded full accreditation by the Council for Accreditation (CFA) of the American Association of Family and Consumer Sciences (AAFCS), the only professional association representing careered specialists and the external evaluation of higher education units in the family and consumer sciences profession. Morgan's FACS department is one of two programs in Maryland to receive accreditation from the AAFCS Council for Accreditation and will retain the national recognition for a term of 10 years, through spring 2030.
The multifaceted AAFCS accreditation process encompassed a three-year self-study report, which was followed by a CFA-led site visit to Morgan for a comprehensive evaluation and assessment of FAC's response to the site visit report.
"As an area of study, Family and Consumer Sciences addresses issues that promote the development of a broad range of life skills across the full spectrum of human development from early childhood to adulthood," said Glenda M. Prime, Ph.D., dean of SEUS. "The existence of a fully accredited Family and Consumer Sciences program at Morgan State University speaks to the university's commitments to providing students with a broad range of educational options in fulfillment of the institution's urban mission."
The accreditation assures the public that accredited undergraduate family and consumer sciences programs provide the highest quality educational experiences and prepare students for professional roles to improve the quality of life for individuals, families, and communities.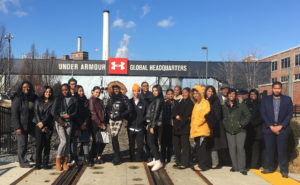 AAFCS CFA accreditation process establishes an exemplar of standards reflecting the highest quality expectations within the family and consumer sciences profession. Evaluations are based on research, best practices, and qualitative indicators of performance, especially measures of program effectiveness, efficiency, and productivity, including those related to student learning outcomes. Graduates from AAFCS accredited programs will not only have met the formal academic requirements of their institution, they will also be fully prepared to enter a highly competitive workforce with a cadre of specialized, marketable skills.
"This accreditation is an accurate reflection of the dedication, hard work and creativity of our students, alumni and faculty within the Department of Family and Consumer Sciences for which I am extremely grateful," said Dr. Lurline Whittaker, interim department chair of FACS. "The family and consumer sciences profession is evolving and we are fervently committed to providing our students with a curriculum that is forward-focused and unparalleled. The American Association of Family Consumer Sciences accreditation affirms our program's solid standing."
Housed within Morgan's School of Education and Urban Studies, the Family and Consumer Science department comprises two academic tracks, which include Fashion Merchandising and General Family and Consumer Studies. The department's curriculum embodies a holistic study of relationships among people in their personal spaces, focusing on the impact of the physical, biological, social and economic environments, and their effects on human behavior and development.
About Morgan
Morgan State University, founded in 1867, is a Carnegie-classified doctoral research institution offering more than 126 academic programs leading to degrees from the baccalaureate to the doctorate. As Maryland's Preeminent Public Urban Research University, Morgan serves a multiethnic and multiracial student body and seeks to ensure that the doors of higher education are opened as wide as possible to as many as possible. For more information about Morgan State University, visit www.morgan.edu.
MEDIA CONTACT(S):
Larry Jones or Dell Jackson, University PR
(443) 885-3022